All You Need to Know About Balayage
If you love hair as much as we do, balayage is a term you've probably heard thrown around a lot lately. Balayage isn't a specific color or look, but rather the actual technique that stylists use to apply highlights. The name means "paint" or "sweep" in French, so with balayage, the dye is applied to the hair freehand, using vertical strokes and no foil (think of Picasso strokes on a canvas). This way, the stylist can easily build the level of color from the mid-shaft to the ends so that the results are softer, more natural-looking and grow out without screaming, "I haven't been to the salon in a while." And because it's not really something that non-pros can achieve at home, balayage is head-turning and super luxe.
The method isn't just used for getting those sun-kissed highlights that have made celebs fall in love with itâ•Œbalayage can also be a little wild. When the technique is combined with mermaid colors, you get a rich ombre that blends two or three (or five) vibrant hues seamlessly. Plus, because balayage haircolor is never harsh, it turns out amazing on all base colors and hair textures.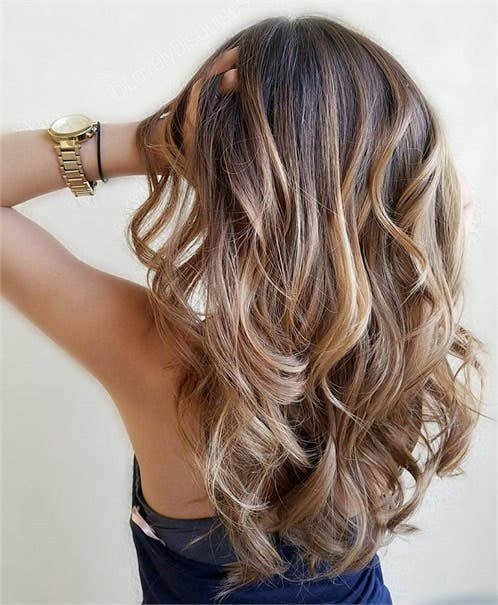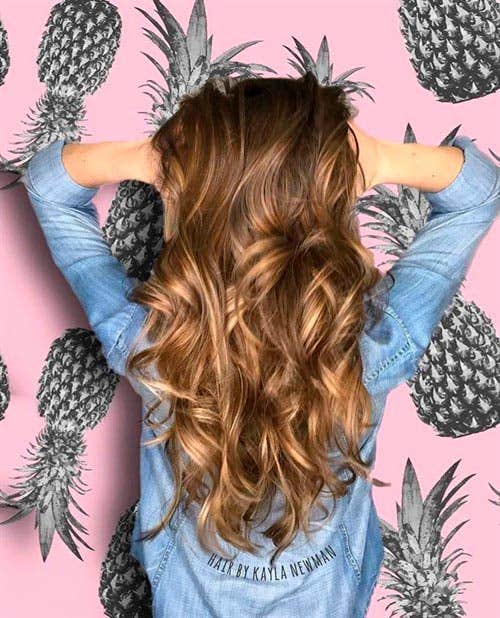 Whether you're ready for candy-colored hair or are just experimenting with highlights for the first time, balayage is a versatile choice. We've rounded up a few examples of balayage haircolor ideas that will make you want to get to the salon, stat.