Beyond Earth Month: How Tea Tree Is #RootedInGreen Year Round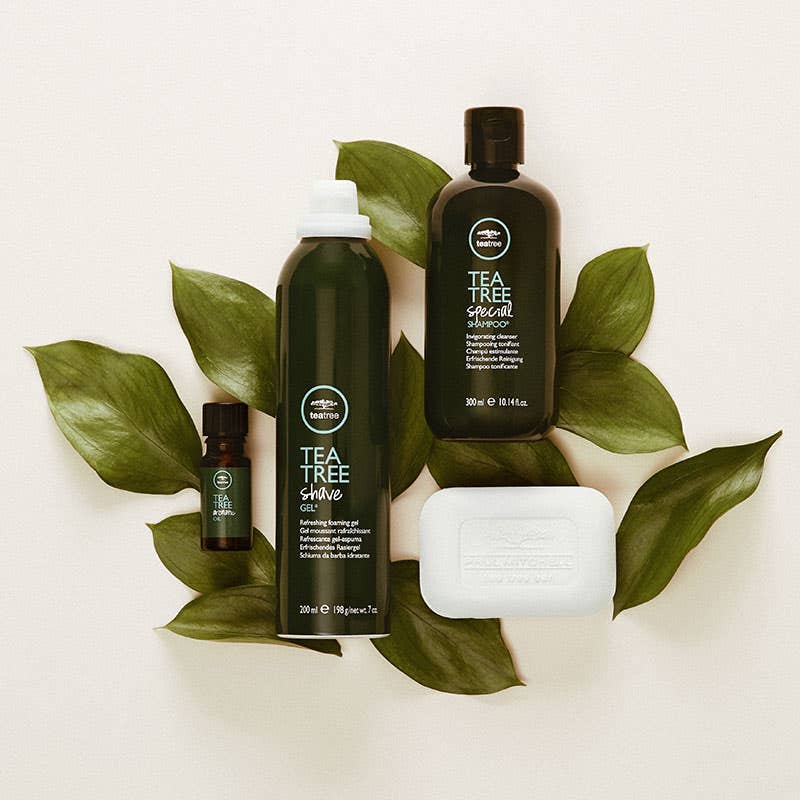 Earth month offers a great opportunity to celebrate how, for the Tea Tree brand, every day is Earth Day. From planting trees with Reforest'Action, to partnering with Green Circle Salons for a brighter, more sustainable future, we're proud of the many ways that Tea Tree is #RootedInGreen all year round. Read on to see just how your favorite ecofriendly shampoo and conditioner help give back.
Planting Trees with Reforest'Action
We're on a mission with Reforest'Action to green the globe. Reforest'Action is an environmental organization that works to plant trees worldwide, in the areas that need them most. Tea Tree teamed up with them, pledging to help plant 750,000 trees by the end of 2019. Of their many benefits, these 750,000 trees will remove 85,000 tons of CO2 over the course of their lifetime; help protect soil from the depletion and erosion caused by deforestation; and benefit local communities by providing the means for improved health and nutrition and additional sources of revenue. Want to join us? Learn how you can join in and plant a tree for free here.
Keeping Beauty Beautiful with Green Circle Salons
We love a sustainable salon, that's why we're passionate partners of Green Circle Salons. When a salon becomes a certified sustainable salon through Green Circle Salons, they're signing up to help recycle and repurpose waste like hair clippings, used foils, color-tubes and excess hair color, diverting them from landfills and waterways. To date, Green Circle Salons has diverted over 5 million pounds (!) of salon and spa waste from landfills and waterways. That's definitely one way to live beautifully. We're happy to have a number of certified sustainable Tea Tree Salons. Contact your local salon to see if they participate.
Powered by the Sun
We practice what we preach. In 1983, Paul Mitchell and John Paul DeJoria created the famous Awapuhi farm in Hawaii—a self-sustaining and solar powered farm. Working consciously is something we are still very passionate about today. Did you know, that thanks to over 1,000 solar panels our Santa Clarita office is powered by solar energy? We're proud to be powered by the sun.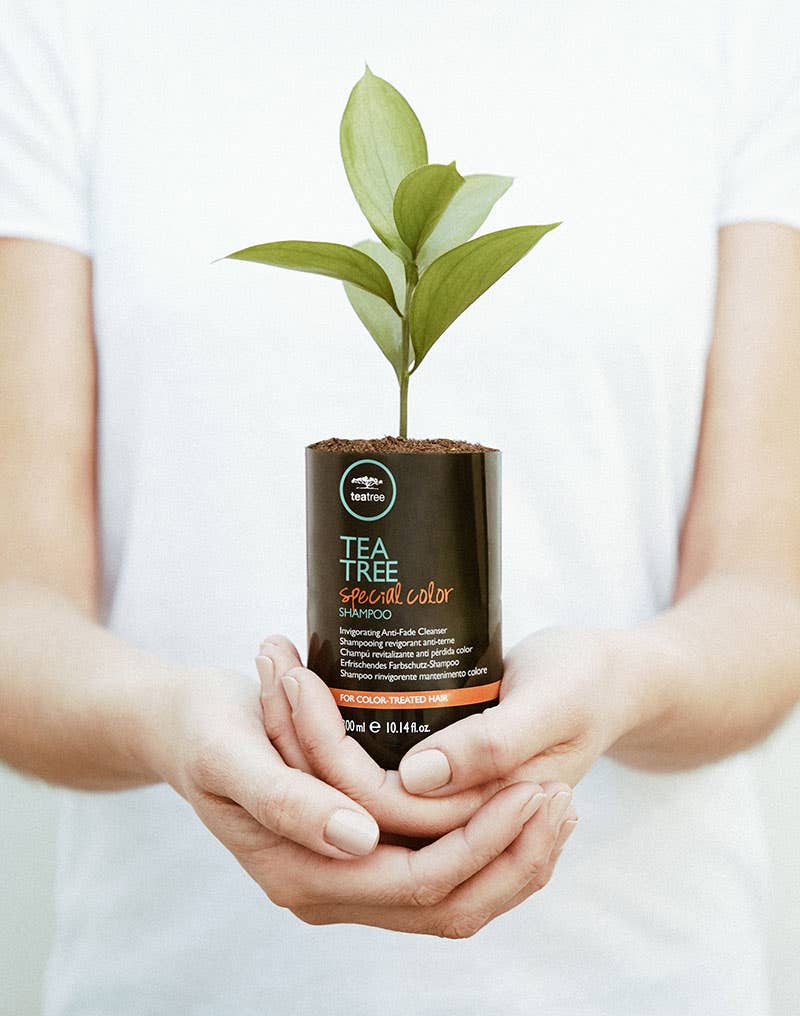 Choosing Recyclable and Recycled Packaging
When it comes to packaging Tea Tree hair care products into fun and festive limited-edition sets, promoting sustainability is our top priority. That's why we're quick to bundle our sets in eco-conscious packaging, like the 100% recycled paperboard boxes of our 2018 Tea Tree holiday gift sets or the die-cut packaging of holidays past that could be easily repurposed into a woodland keepsake.
Celebrate Earth Month with Tea Tree Hair Care. Learn how you can join us in our environmentally conscious efforts here.