Gorgeous curls require the right tools. That's why it's important to select the best curling iron to deliver the curls you crave. Learn how to get every sized curl with these curling iron basics.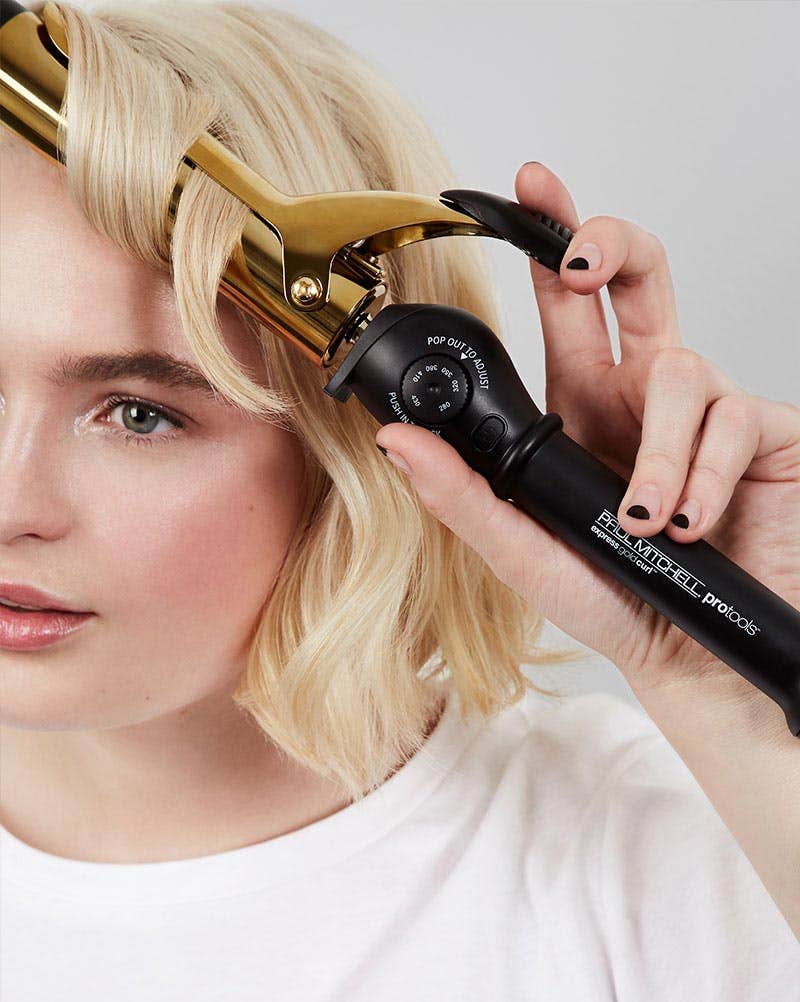 SILVER OR GOLD?
It's not just a color preference. Choose the barrel material that best suits your curl needs.
Gold-plated and aluminum barrels featured on Paul Mitchell® Pro Tools™ Curling Irons distribute heat evenly for consistent, long-lasting curls.
Premium IsoTherm titanium barrels featured on Neuro Curling Irons provide superior heat styling and outperform ceramic by providing fast, even heat.
SIZE REALLY DOES MATTER
Choose the best barrel size for your hair type and the size of the curl you desire.
1.75"
This extra-large barrel is similar to the size of a round brush making it a quick way to fake a blowout. Perfect for creating big, voluminous waves on long hair.
1.5"
This larger barrel works well on medium to longer hair. It's great for creating beachy waves and adding volume at the roots.
1.25"
Not too big, not too small, this barrel is just the right size for creating old-Hollywood waves and other glamorous hairstyles.
1"
This is the most versatile size barrel. All hair lengths can use it, and depending on how you hold it or wrap your hair, you can create everything from polished, classic curls to tousled waves.
.75"
This slender barrel creates defined ringlets and corkscrew curls. It's great for short to medium hair and for creating tendrils on romantic updos.
3/8"
This extra-slim barrel creates tiny ringlets. Ideal for anyone with extra-curly or coily hair, it's perfect for touching up hair since its width is similar to natural, defined curls.
CHANGE IT UP
Keep your curl options open with an interchangeable curling iron that lets you change out barrel sizes like the Express Ion Unclipped 3-in-1 Curling Iron.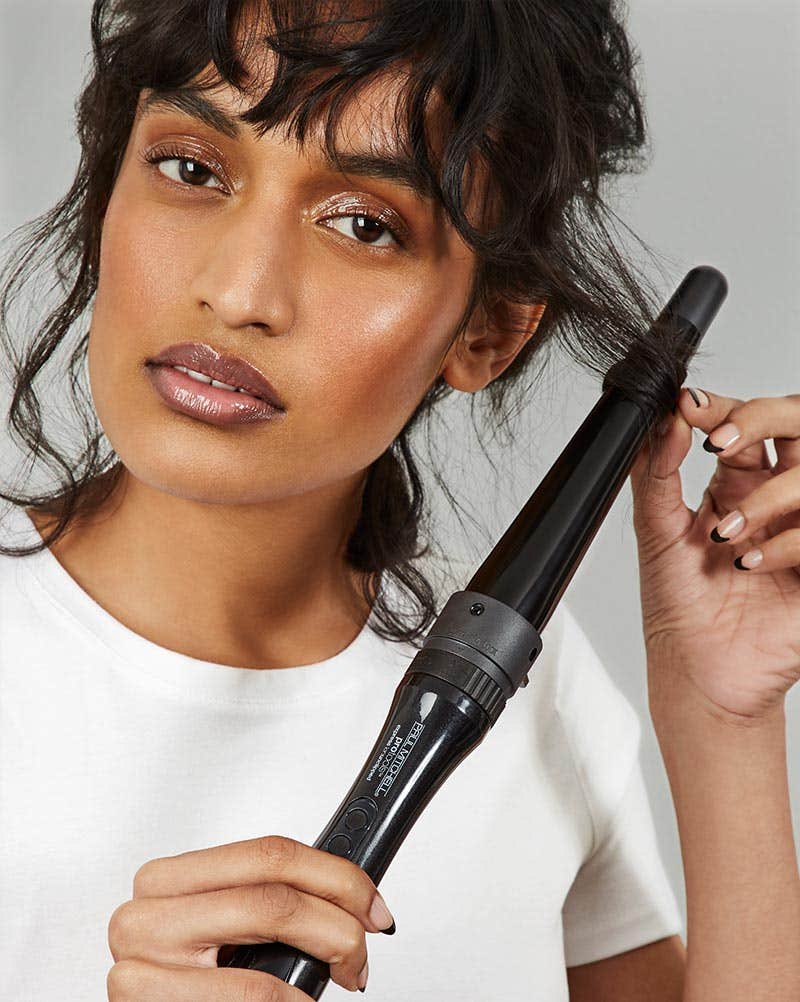 CLAMP OR NO CLAMP?
Whether you choose a curling iron with a clamp or a wand that's clipless, both options produce beautiful curls. The choice is totally up to you!
More traditional spring-loaded curling irons have a clamp that makes it easier to capture the curl but can sometimes result in an indentation if not used properly.
Clipless wand curling irons require you to manually wind hair around the barrel to create the curl.
HOW TO HANDLE THE HEAT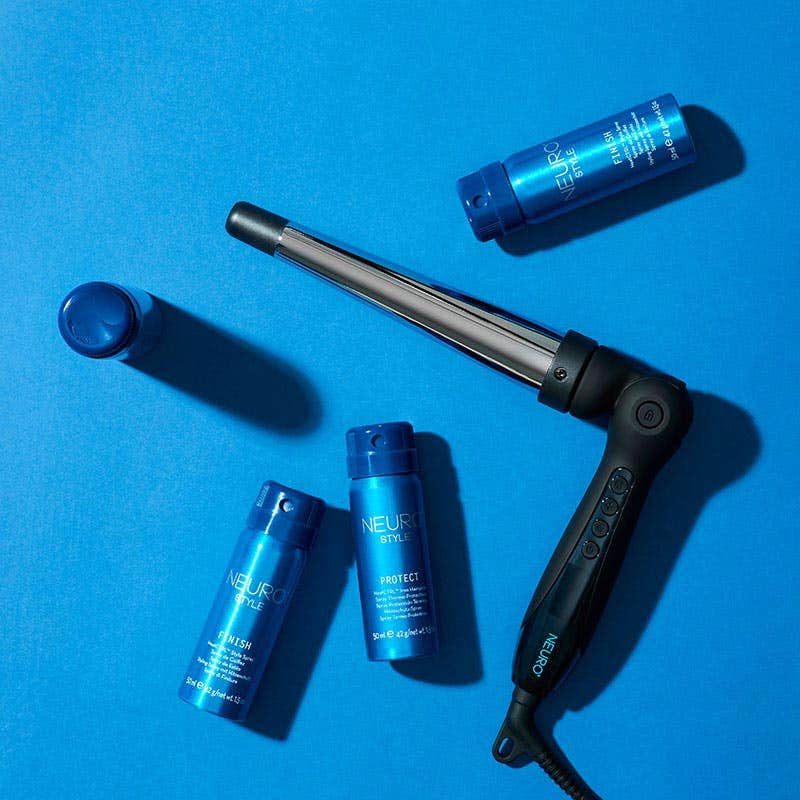 GIVE THE NEWEST INNOVATIONS A WHIRL
Winner of Allure's 2018 Best of Beauty Breakthrough Award, the Neuro® Angle Cone and Neuro® Angle Rod are the world's first bendable curling irons that create waves and curls without tiring out arms and wrists.
The Neuro® Guide has a comb fully integrated into its IsoTherm titanium barrel to grip hair and evenly distribute it onto the heated surface to create effortless beach waves.
Take this quiz to get your personalized curling iron recommendations now.