Get Smoother, Softer Hair with Awapuhi Wild Ginger MirrorSmooth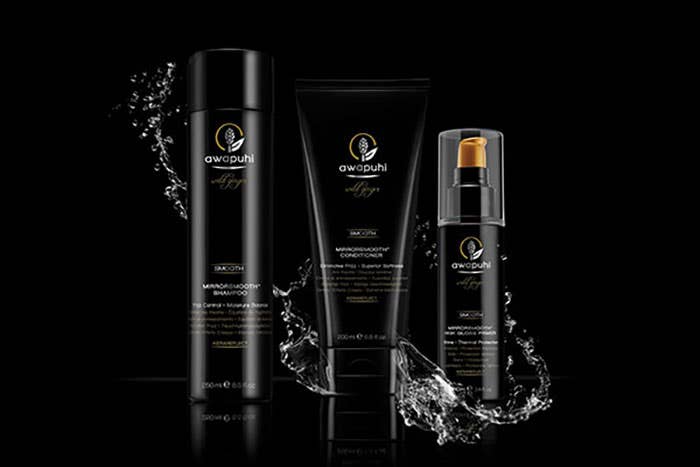 Since its launch, Awapuhi Wild Ginger® has helped transform dry, damaged hair with the moisturizing benefits of awapuhi ginger extract and strengthening qualities of our revolutionary KeraTriplex® protein blend. Our ultra-nourishing products have become a shower staple for those who need an extra dose of hydration and love the exotic smell of Hawaiian-grown awapuhi wild ginger.
Awapuhi Wild Ginger: MirrorSmooth®—a proven hair care system that works from the outside in to smooth the cuticle, reduce frizz, add intense shine and protect against thermal damage. This line of products contains a unique KeraReflect® blend featuring Abyssinian oil, awapuhi extract and keratin protein to transform frizzy, lackluster locks into soft strands with a MirrorSmooth finish and an exclusive Hibiscus Flower Fragrance.
MirrorSmooth® Shampoo
This gentle shampoo lathers into a rich foam and restores the hair's optimal moisture balance, leaving strands silky-smooth and free of flyaways.
MirrorSmooth® Conditioner
Follow with this hydrating conditioner to instantly detangles, create a shiny, reflective finish and protect hair from thermal damage.
MirrorSmooth® High Gloss Primer
Prime hair for a smooth, shiny, polished look and control unruly texture with this humidity-resistant, heat protectant hair primer.
Experience a luxurious In-Salon Treatment. Whether your hair is damaged from over processing, naturally thirsty and dry, or somewhere in between, Awapuhi Wild Ginger® offers a targeted professional treatment with dramatic, instant results. Find A Salon Near You.