Hair Product Mixology with Neuro®
Some things are simply better together. Find out which Neuro® product cocktails our experts recommend.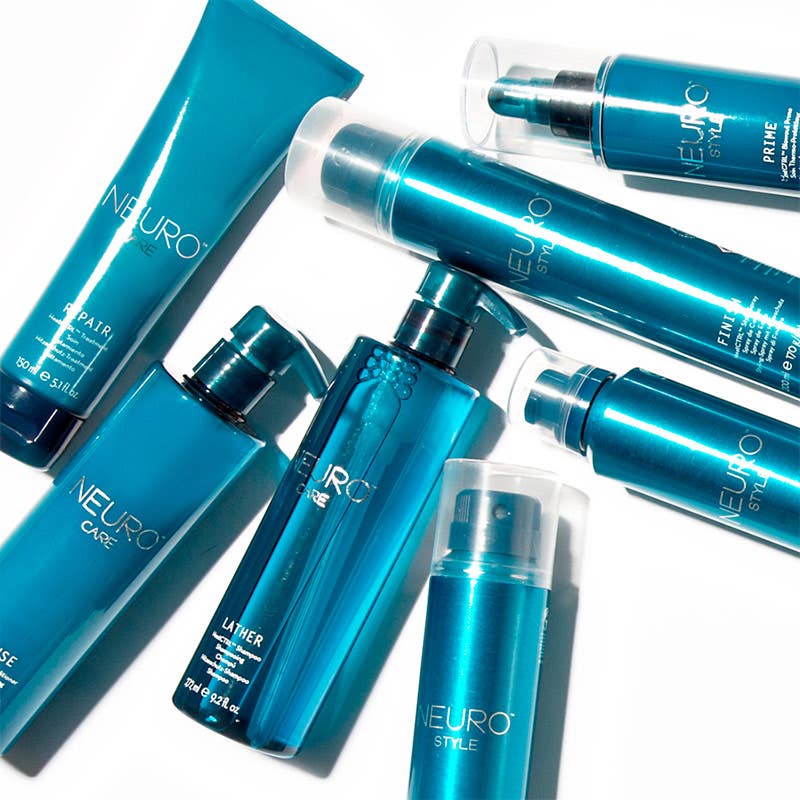 Quick Blowout
If you're looking to reduce dry time when you're rushing to get out the door, mix Neuro® Protect with Neuro® Prime HeatCTRL™ Blowout Primer before you start your blowout.
Extra Lift
To take your hair to the next level, wash with Neuro® Lather HeatCTRL™ Shampoo to start things off. Prep strands with Neuro® Prime HeatCTRL™ Blowout Primer. Take about a quarter-sized amount of Neuro® Lift HeatCTRL™ Volume Foam and apply to the roots. Curl sections of your hair using the Neuro® Unclipped Styling Rod. (PRO TIP: Use Neuro Protect both before and after you curl to deliver protection and shine!)
What are your go-to product cocktails that involve Neuro? Show us on Instagram and be sure to tag us< @neurohair. For more intelligent styling from Neuro, click here.