How to Add Flair to Holiday Hair with Awapuhi Wild Ginger
Holiday hair doesn't have to involve bejeweled pins and headbands. This season, deck your hair with a bamboo braid (think a more modern take on a fishtail braid), a little sparkly thread and Awapuhi Wild Ginger®.
Section hair into two parts: each section taken from the highest point of the head to behind the ear. Clip sections back for control.
You will have created a triangular section in the back of your head. Brush section smooth and create a low ponytail. Tie a long piece of metallic string to the base of your ponytail.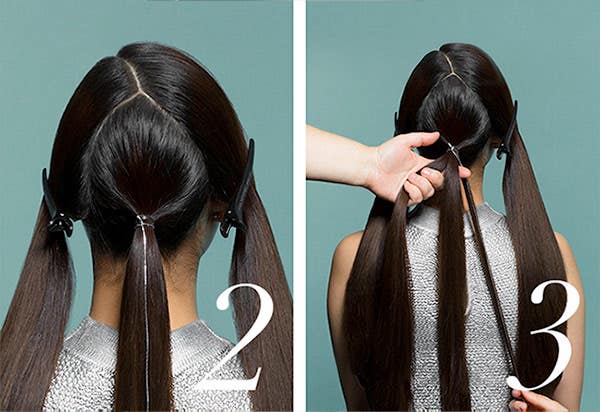 Split the ponytail into two. Take a small strand from the center along with the string. Start wrapping the small strand around the split ponytail in a figure eight motion. Pick up small sections of hair as needed to accommodate for layers.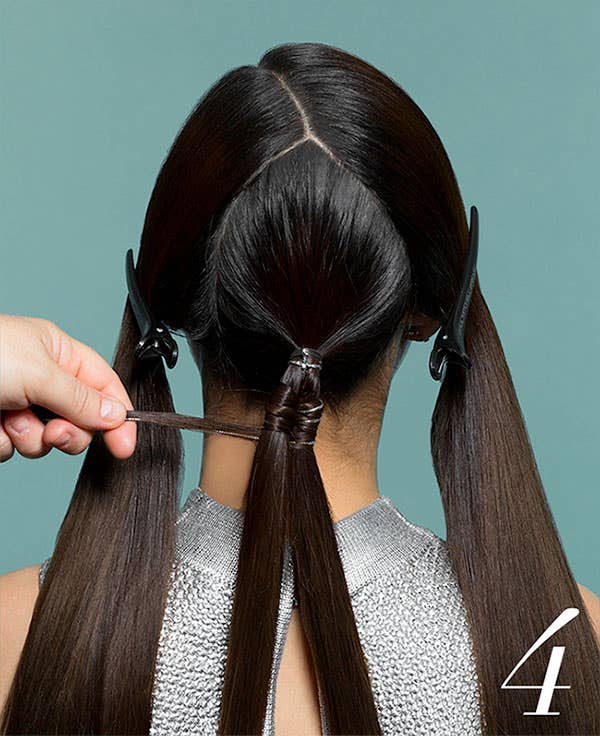 Once you reach the end, secure with a clear elastic.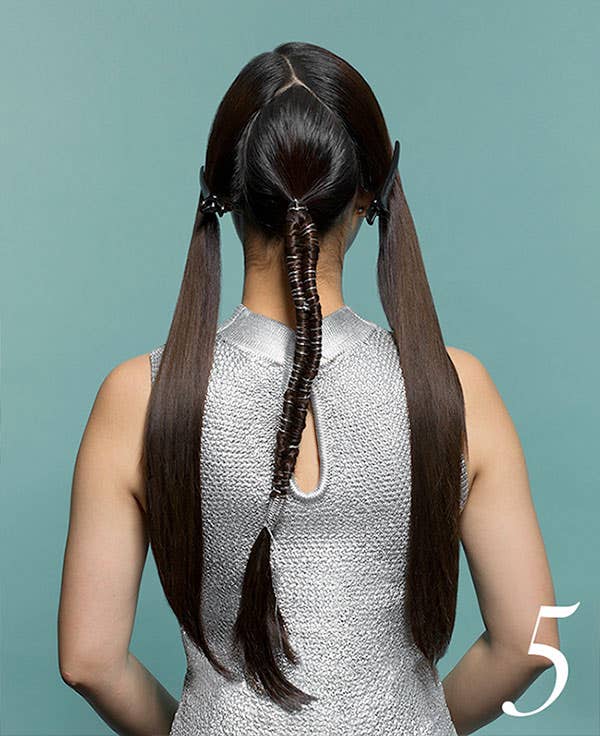 Next, brush each front section back smooth and create two more ponytails. Repeat the previous steps to create two more bamboo braids.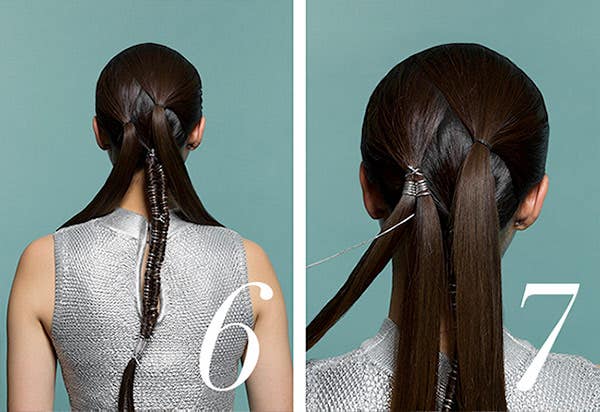 For a variation in design, you can wrap the silver string by itself in a figure eight motion at the top or bottom of the ponytail.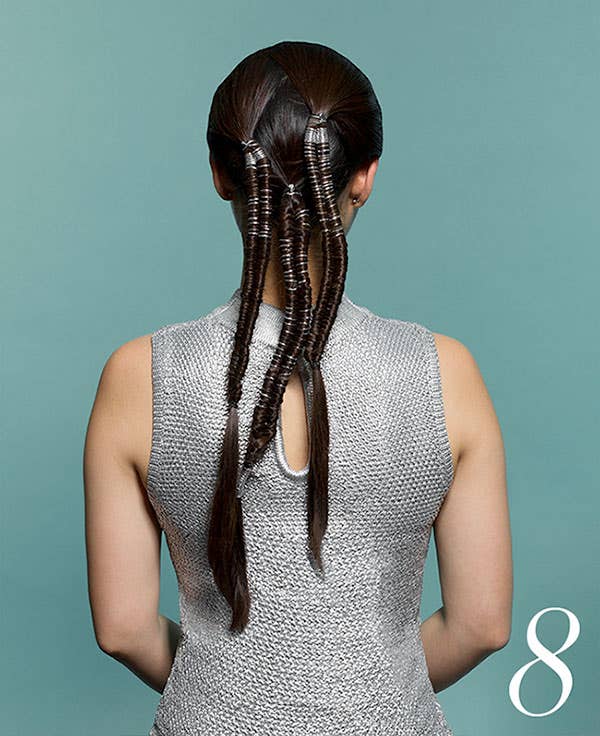 Wrap and pin up the three braids as desired.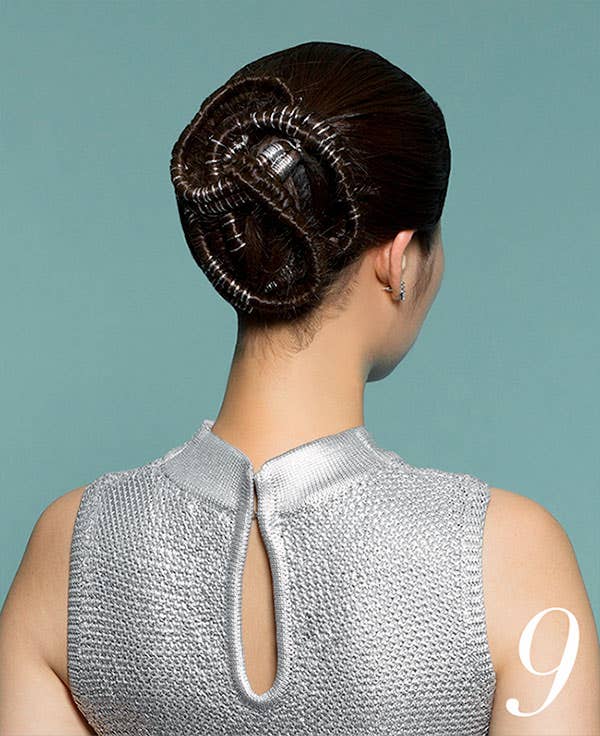 Finish with Awapuhi Wild Ginger Shine Spray ™.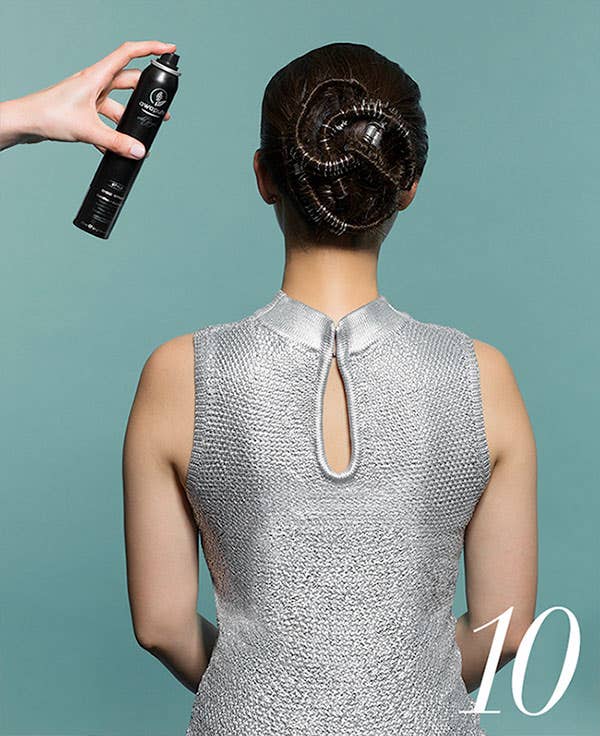 For more holiday hair ideas, click here.