How to Better Care for Color-Treated Hair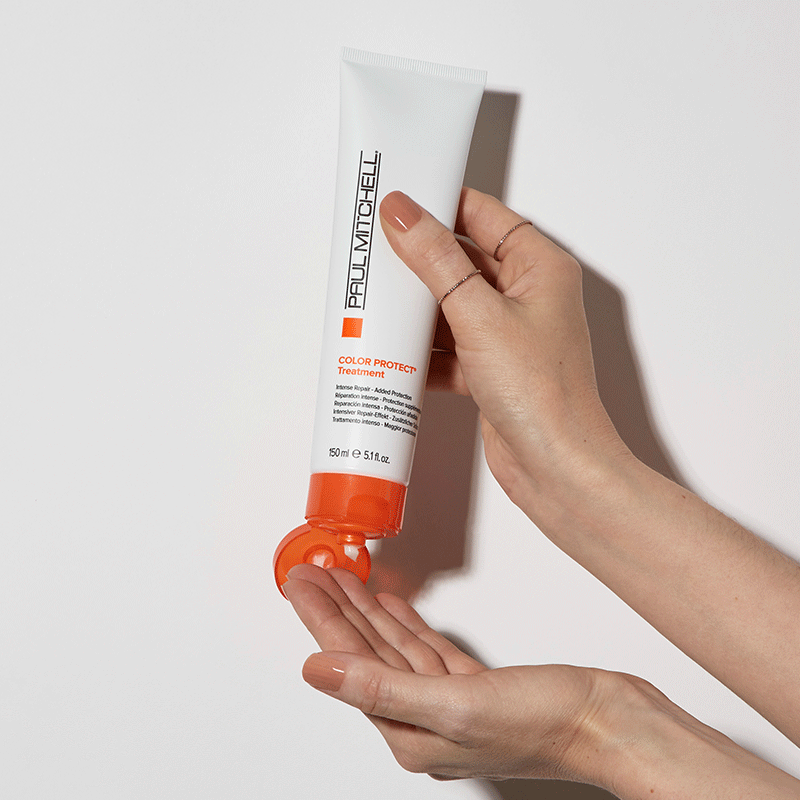 Whether you're a platinum blonde, balayage enthusiast or known for always sporting a new vibrant hair color hue, anyone with color-treated hair can benefit from a refresher in proper color care. From the best shampoo for color treated hair (for red hair, platinum hair, purple hair and everything in between) to how often to wash your hair vs. using dry shampoo, we asked the experts and compiled 5 color care tips that (when followed) will help you prolong your hair color and keep your mane looking its best.
Finding the Color-Safe Shampoo for You
You've probably scrolled your way here curious to find out what exactly THE best shampoo for color treated hair is. The answer to that is a little complicated, because the best shampoo for colored hair is really the one that's best for you and your hair. We highly recommend working with your stylist to develop a color care regimen that is particular to your hair texture, hair color, hair needs and concerns.
The Basics
To keep your hair color looking its best for as long as possible, always choose a
color safe
shampoo and conditioner. Color safe hair care products are specially formulated to be gentle enough to clean hair without stripping your color, and may also contain added conditioning, anti-fading or brass-combating benefits.
For Our Blonde Friends
Your strands deserve special attention
Forever Blonde® Shampoo
and
Conditioner,
which are designed to gently cleanse and repair hair while keeping your blonde light, bright and healthy. If you've got a platinum, toned gray or cool tone blonde, adding a purple shampoo—like our violet-tinted
Platinum Blonde Shampoo
—into your hair care routine is a must to help cool warmth and nourish extra-thirsty blonde strands.
Treat Yourself
Healthy hair is happy hair—and your color-treated hair will feel and look its best when it's conditioned with care. Working a mask or treatment into your routine is a great way to keep your hair hydrated. For added care at home, add a color-treatment to your routine. A replenishing treatment like our Awapuhi Wild Ginger® Keratin Intensive Treatment®, which works to condition and repair hair, while also guarding against future damage. For a deeper tress refresh geared toward dramatically repairing and rehydrating hair, ask your stylist about professional KeraTriplex® and HydraTriplex™ Treatments during your next salon visit.
Don't Overwash Your Hair
Being strategic about how often you wash your hair can help you prolong the life of your hair color. While your wash schedule should ultimately be dictated by factors that include hair type, lifestyle and exercise frequency, strategically washing with less frequency can help you maintain your color longer. Work with your stylist to develop a schedule that's right for you, and make sure to grab a color-safe dry shampoo, like Dry Wash®, for a refresh in between washes.
Be Strategic About Styling
We get it, sometimes a girl's got to curl, but if you aren't careful, heat styling can cause your color to fade quickly. Thankfully, your tools and color-treated tresses can live in harmony. To keep your hair looking its best, be sure to use a heat protectant when styling. Designed to shield strands from high temperatures and protect against damage and breakage, Hot Off The Press® is the perfect color safe thermal hairspray to add to your styling arsenal.
Trust Your Stylist
When it comes to achieving your hair goals, it should be a no-brainer that your stylist is your #1 supporter. If you haven't already, find a stylist that you love and stick with seeing them (and only them) regularly. The longer you visit, the better they'll get to know you, your hair and your goals, and they'll be able to monitor any changes to the health of your hair overtime and adjust your regimen accordingly. Your BFF behind the chair is the expert, so trust their product, routine and hair color recommendations—and your happy, healthy hair will thank you.
To find our full collection of products specially formulated for color-treated hair, click here.