How to Go From Blonde to Brunette
With the sun setting on summer and the fall season upon us, have you been considering a hair color change? Before you transition your sun-kissed summertime strands to autumn amber waves, our experts recommend a little preparation to ensure your hair's return to the dark side is beautiful.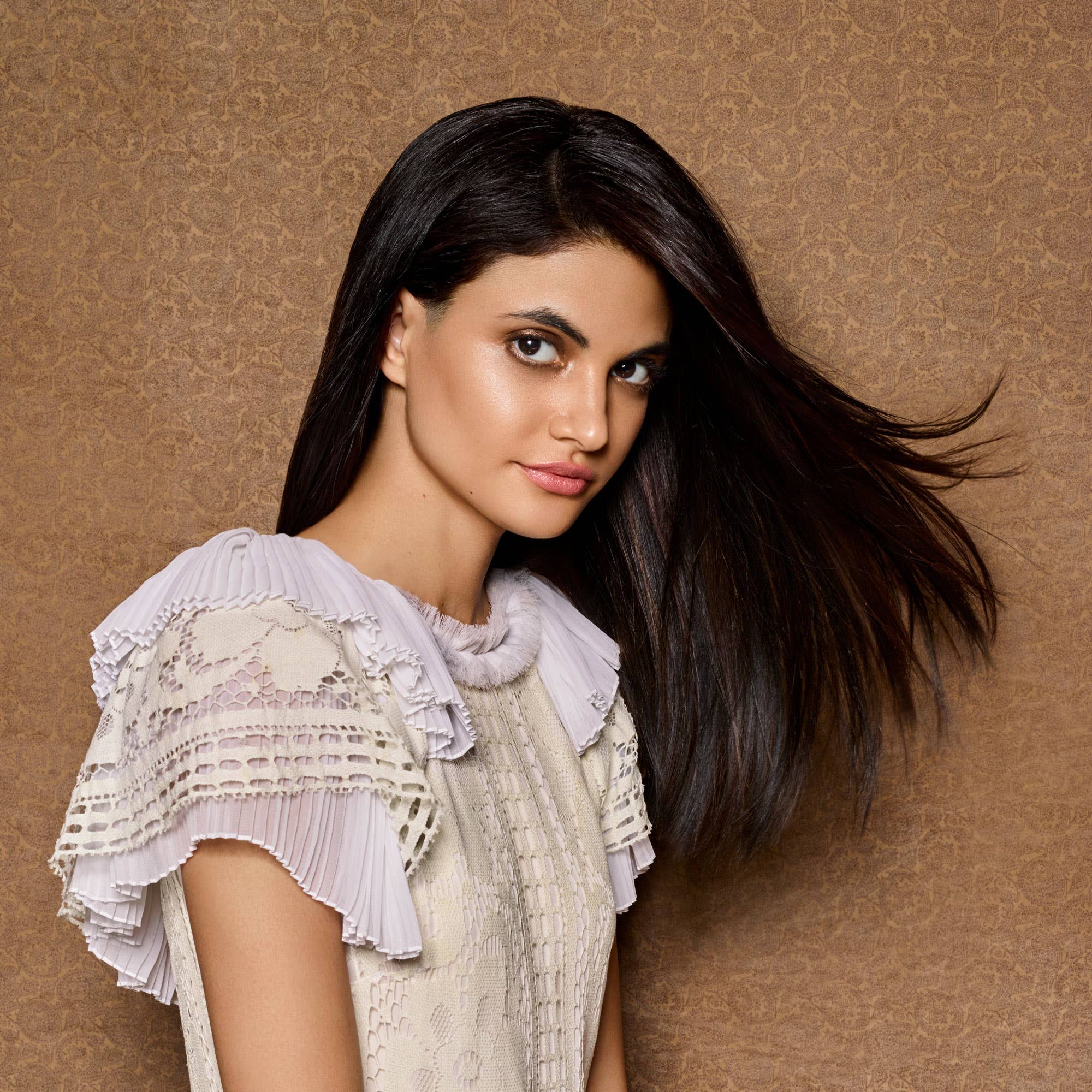 Speak Like a Stylist
Use words such as "soft" and "subtle" to describe your desired shade so your colorist knows to avoid brightening your hue and instead sticks to a more natural color. To avoid a dull finish as you go darker, make sure your colorist adds in "warm tones" as well.
Knowing some of the most commonly used hair color lingo will help guarantee you and your stylist are on the same page. Here are a few key terms to get you started:
Highlights: Lightening select strands in the hair with hair color or lightener.
Balayage: Hand-painting highlights in areas where the hair would lighten naturally from exposure to the sun or over time.
Ombré: Roots are dark and ends are light; hair color on the ends contrasts dramatically with the rest of the hair.
Sombré: A softer transition from dark to light. Hair color on the ends contrasts more subtly with the rest of the hair.
Color Melt: Combining multiple shades in one hair color, and blending them so they melt together seamlessly, without visible lines of transition.
Single Process: Any hair color service that is done in one step, such as permanent color.
Retouch: Adding color to newly-grown hair in order to match the existing color.
Bring Backup
Show and tell those caramel highlights with a mocha base you've been dreaming about. Bring pictures that depict the color you crave, ideally on hair that is similar to your own type and texture, including thickness, length and color. You can find loads of inspiration, including looks featuring shades from our new Chocolate Plus Series, on our Instagram.
Mane-tenance
Your makeup colors aren't the only thing that might need to change after coloring your hair. Over-washing can lead to fading color, while a lack of cleansing can lead to product buildup—discuss the perfect balance for your hair regimen with your stylist. Switch out your regular products with color-conserving shampoo, conditioner and sun protective styling products when you are transitioning your hair color. A few to try: new Tea Tree Special Color Shampoo and Conditioner; Color Protect Locking Spray; Tea Tree Special Color Shampoo and Conditioner; The Cream®; and Lemon Sage Thickening Spray®.
Ready to trade your blonde locks for a more natural, darker state? Book an appointment with a Paul Mitchell salon today!