How to Style and Care for Long, Thick, Textured Hair
In honor of Neuro®'s new XL tools, a supersized straightener and curling iron designed specifically for long, thick or coarse hair, we're answering your most popular questions on the best ways to style and care for lengthy textured strands. From our best thick hair curling tips to a round-up of styling tools great for long hair, read on to find all our top recommendations.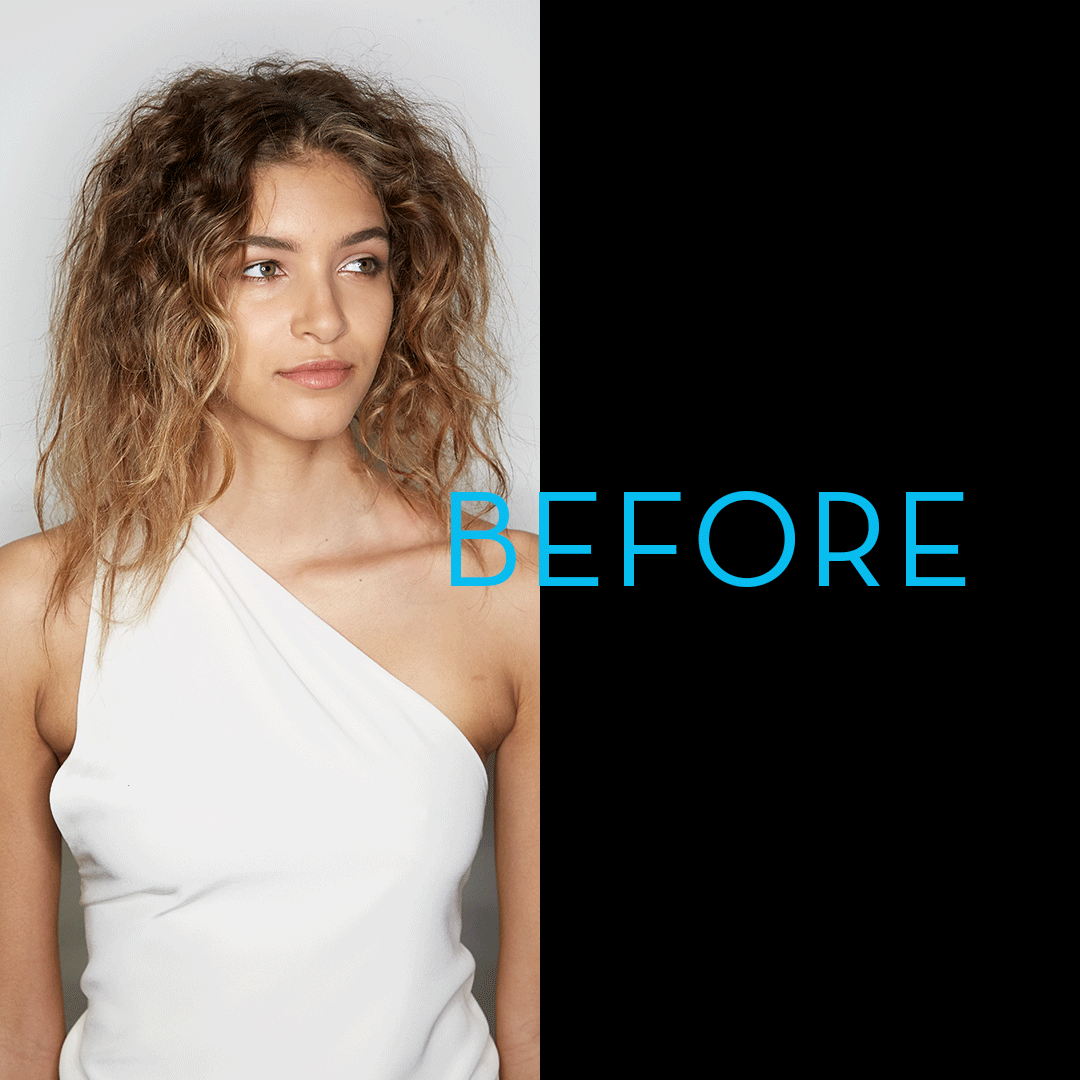 Which shampoo is best for long hair?
Finding the right shampoo for you is generally more dependent on hair type and texture, and whether your hair is color-treated (you can read more about that here), than length. But, if you're nurturing a lush, long mane, you may want to make preventing breakage a top priority. A mild cleanser like Neuro Lather Shampoo, is a great pick for preserving long hair. This technologically-advanced shampoo gently cleanses hair, while also helping guard against future heat related damage, thanks to Neuro's exclusive HeatCTRL® Technology.
Want to turn your focus more towards embracing or enhancing your hair's texture? Zoom into your main curly hair concerns to find the shampoo that's just right for you. Whether you're looking to provide moisture to tightly coiled strands or reduce frizz, the full John Paul Mitchell Systems® collection of curly hair shampoos is sure to contain options perfectly suited to your hair needs.
How can I get rid of frizzy curly hair?
To tame long, frizzy strands it helps to understand what exactly frizz is. While frizz can be genetic, oftentimes, what we refer to as "frizz" is the visible effects of hair damage or humidity. First, give your hair a fresh start, with the help of Neuro Repair, our deep conditioning treatment that will restore moisture to frizz-prone tresses and help smooth over past indiscretions. Featuring Neuro's exclusive HeatCTRL® Technology, Neuro Repair, and the other products in the full Neuro Care line, help prevent frizz-causing thermal damage from occurring.
To ensure your frizz-fighting efforts aren't in vain, grab the appropriate Neuro styling product every time you pick up a heat tool. While each Neuro styling product contains the brand's signature HeatCTRL® Technology, be sure to work Neuro Protect and/or Neuro Finish into your styling routine, as both are additionally proven to guard against humidity for up to 8 hours!* Goodbye, weather tampered tresses.
For more frizz-related solutions, check out JPMS™'s full collection of products focused on frizz control.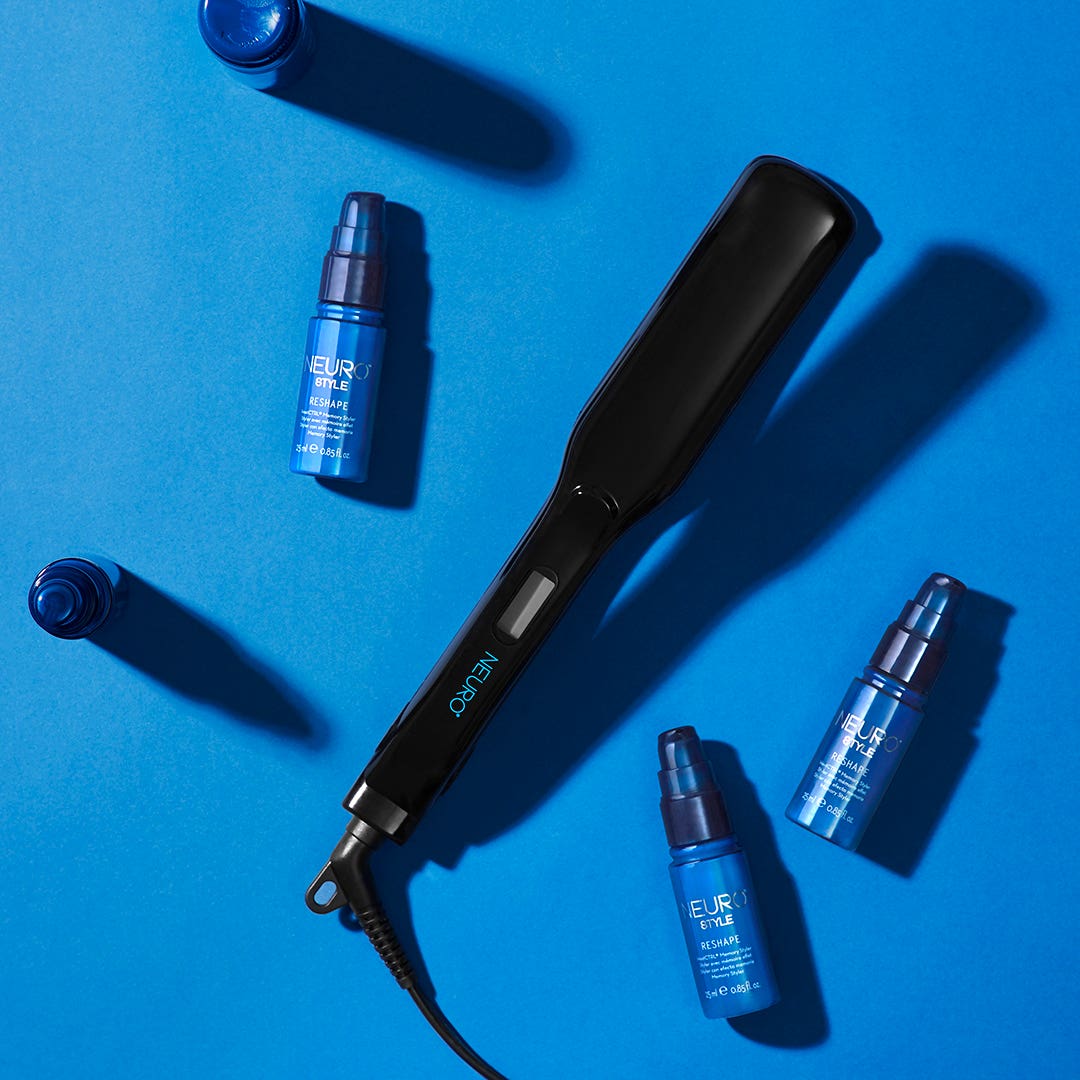 What is the best tool for straightening long or thick hair?
If you've ever wished there was such a thing as a thick hair straightener, you're in luck. A supersized take on the fan-favorite Neuro Smooth, the Neuro Smooth XL 1.5" Flat Iron is ideal for long, thick hair. With extra-large 1.5" IsoTherm titanium plates, the Neuro Smooth XL will help you style long/thick hair quicker and easier than your standard hair straightener. Taming even the most seemingly unmanageable strands is now perfectly attainable.
And, what's the best curling iron for long hair?
Our best curling iron for long hair or thick, textured hair is also a new Neuro addition: the Neuro Curl XL 1.75" Spring Curling Iron. With its strong clamp and an oversized IsoTherm titanium barrel, the Neuro Curl XL allows for faster, more manageable styling of long hair and coarser hair types. It's also a great tool for refreshing your hairstyle in between washes. Grab your Neuro Curl XL to achieve a bouncy, beautifully defined blowout on second-day hair. To revive your style, first, prep hair with Neuro Protect. Then, use your Neuro XL to create definition, adding body and shape to previously straightened or smoothed hair.
[ Pro Tip: If you're planning to restyle your hair in between washes, always prep with our Neuro™ Reshape HeatCTRL® Memory Styler. This heat-activated styling cream will continue to guard against thermal damage as you style and restyle your hair with your favorite Neuro tools—no product reapplication needed.]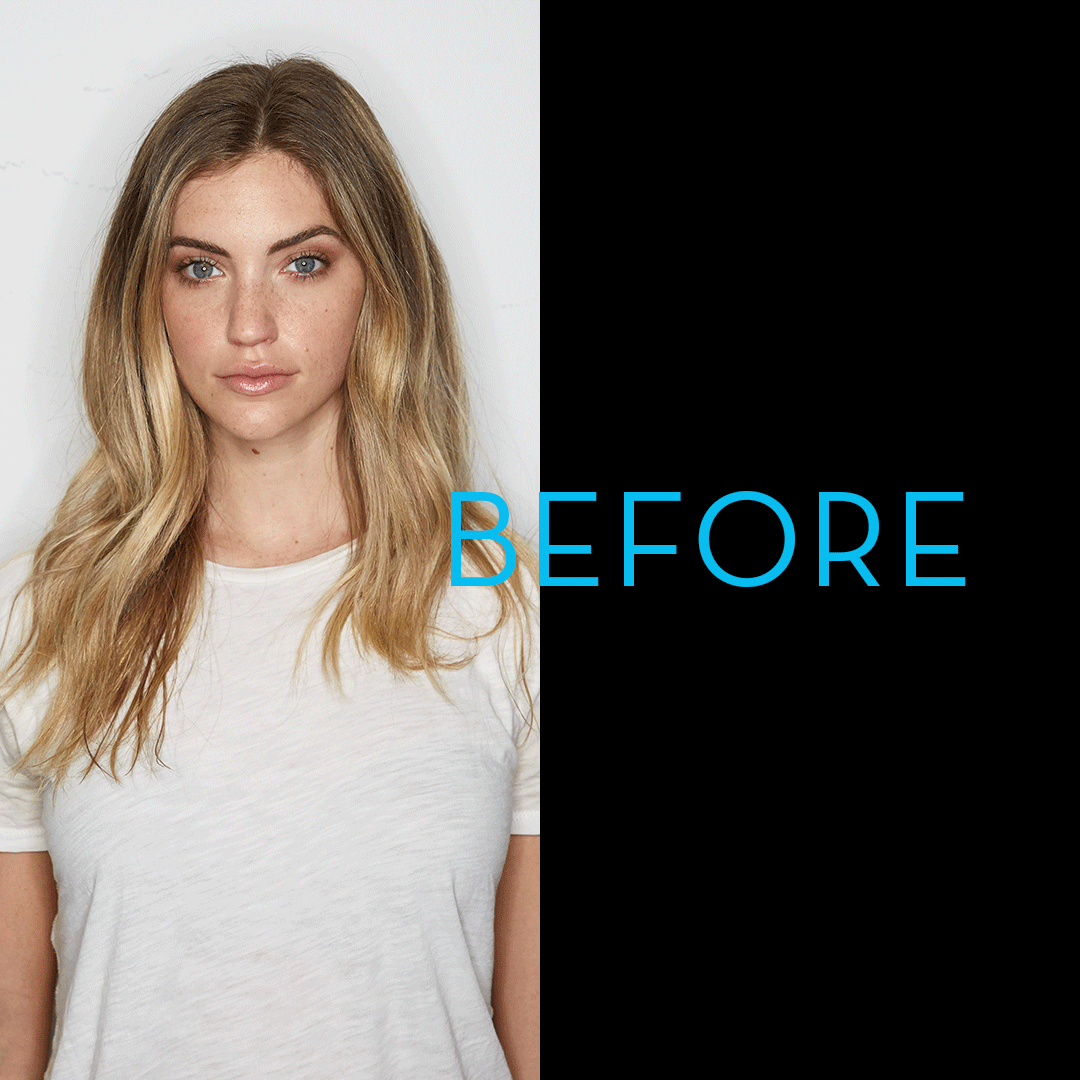 Can you create waves on thick hair?
Yes! You can get long, thick hair to become beautiful polished waves with the help of the new Neuro Guide. With an extra-long barrel featuring a built-in comb, the Neuro Guide is designed to create effortless beach waves on medium to long hair.
How exactly do you transform your long, textured hair? Prep just-washed hair with Neuro Prime. Then, grab your favorite Neuro dryer and blow out damp hair. Once dry, grab your Neuro Guide. Prep strands before curling with Neuro Protect to reduce frizz and to guard against heat damage while using your styling iron. Working in sections, wrap your hair around the Neuro Guide'sNeuro Guide's premium IsoTherm titanium barrel to create natural-looking crease-free and snag-free waves. Once you're done curling, lock in your look and guard against humidity with a generous spray of Neuro Finish.
Did we miss any of your pressing hair questions? For more Neuro styling and hair care advice, click here.