How-To: Create Beautifully Expressive Hair
Made for the modern girl, Paul Mitchell® Flexible Style creates charming, polished looks that can easily be transitioned from one activity to the next. Here's just one example of how you can take your look from day to night.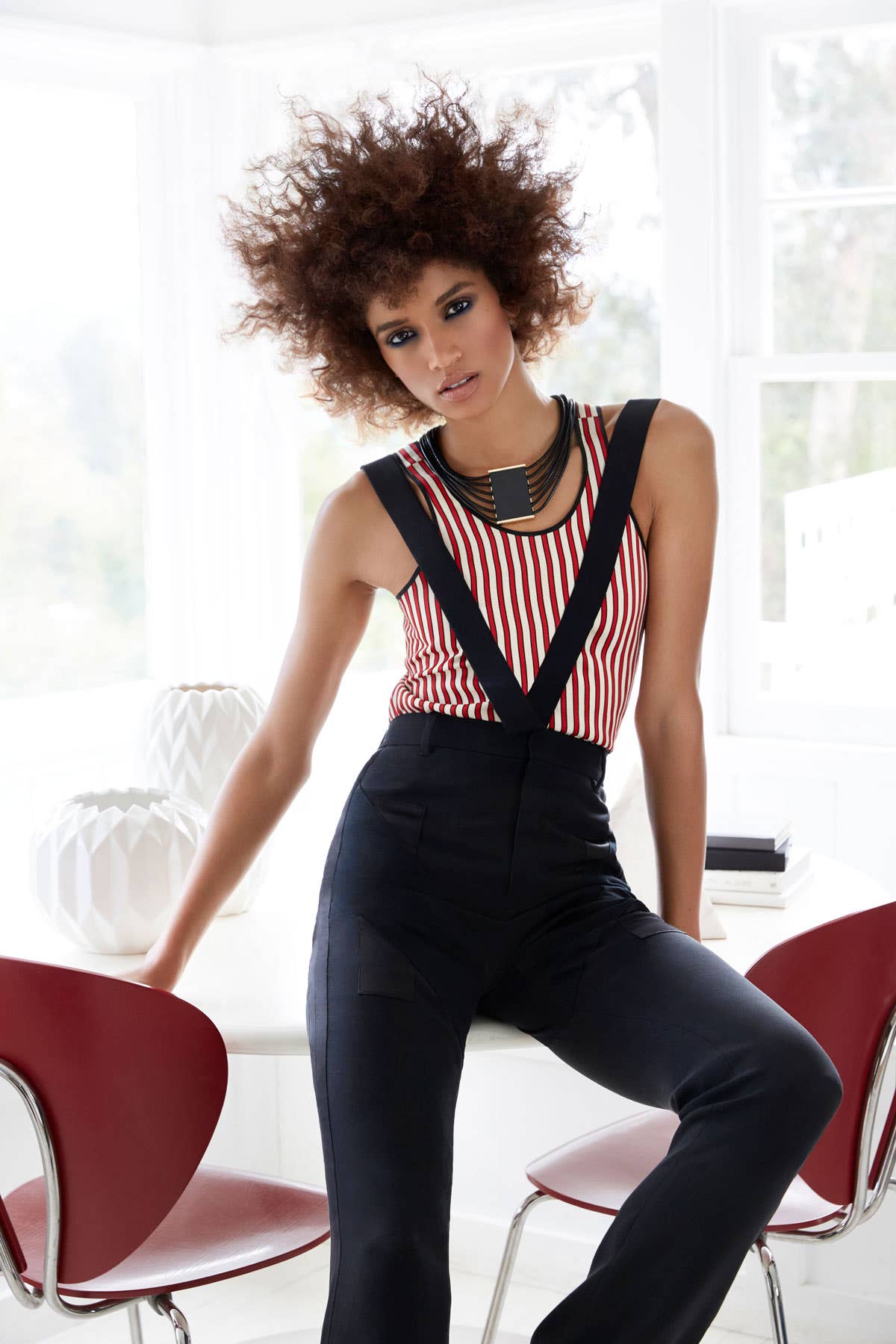 Express Yourself
Prep:
Style:
Take medium to large sections of hair and apply a quarter-sized amount of Round Trip®.
Focus on the ends and work your way up towards the base.
Split hair sections in half and create a twist.
Use one hand to twist one section outwards; use your other hand to wrap the other section over the twisted section. Repeat as you work your way to the ends.
Repeat the twist set. Keep the twists the same size throughout, working a quarter-sized amount of Round Trip® into each section before twisting.
Once every section is twisted, blow-dry hair with the Express Ion Dry®+ Dryer using the Diffuser Attachment. Or allow twists to air dry overnight.
Finish:
Once dry, pull and piece apart each twist to expand to your liking.
Use the Express Ion Unclipped 3-in-1 Curling Iron with the .75″ Small Styling Cone to create tight curls. Begin around the edges in the back and move up and towards the face in small sections.
Once cool, massage and shake at your base to blend sections and add volume.
Pull and piece apart to create visual peaks and valleys within hair.
Finish with Super Clean Spray®.
For more hairstyle ideas, check out Virtual Stylist.