How-To: Create Beautifully Fierce Hair for Festival Season
Music festival season is here! Look confident and feel comfortable with this fierce French braid look.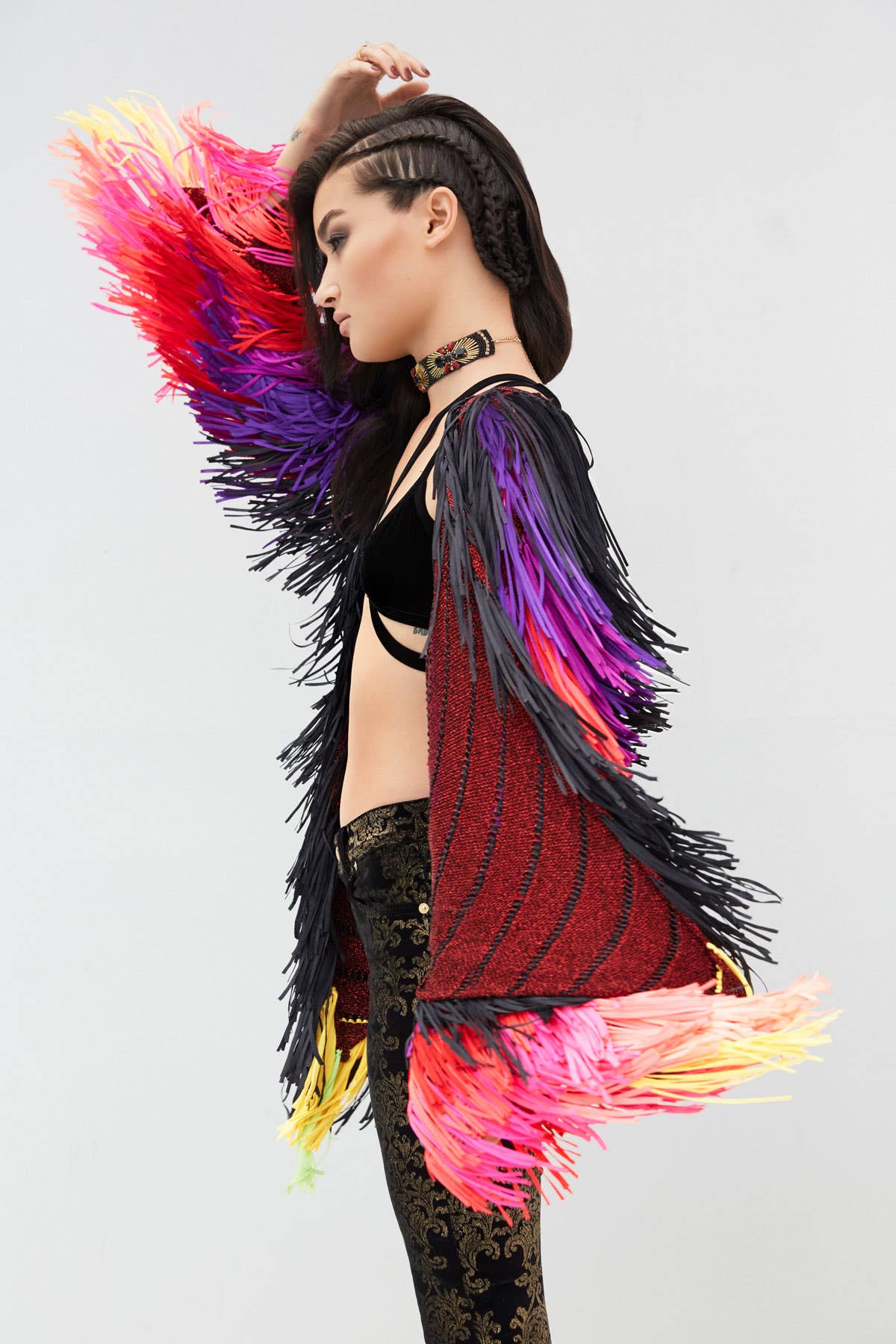 Fierce French Braid
Prep:
Style:
Pre-dry hair with an Express Ion Dry®+ Dryer until it's about 75% dry.
Split hair into three horizontal sections, clipping the top two up with Sectioning Clips.
Using the Express Ion Round®Brush L, begin at the nape.
Taking subsections, no larger than the size of the round brush, start at the base, with firm tension glide each section through the round brush. As you dry, focus on the ends to polish them.
Work your way up and around, clipping away excess hair for control.
Once dry, wrap large sections of hair with the Express Ion Unclipped 3-in-1 Curling Iron, 1" Styling Rod. Leave out the ends for a more natural feel.
Focus on the middle length of hair to create a slight bend.
Alternate the direction in which each section is curled, towards and away from the face.
The sections around the hairline should be wrapped away from the face while curling.
Once curled, allow to cool completely.
Take a curved section around the side of the head and clip away the rest of hair for control.
Split that section in half by taking another curved section. Clip up the top for control.
With a small amount of Dry Wax™ on your fingertips, create a French braid by incorporating small sections from above the braid. Using sections from one side as opposed to alternating sides will create a more 3D effect, while keeping the braid close to the bottom of your panel.
Finish off with a regular three-strand braid once you have hit the nape. Secure with an elastic.
Repeat the braiding process on the second section you clipped away.
Once both braids are in, wrap and tuck them under the rest of the hair. Secure with a few bobby pins.
Finish:
Emulsify a small amount of Dry Wax™ on fingertips, and break curls apart as desired.
Finish with a light mist of Stay Strong®.
Check out Virtual Stylist for more on-trend hairstyle ideas.