Meet Our Latest Obsession—Our Brand New Obsessed Beauty Box!
New year, new hair! Revamp your routine with our latest obsession, The Obsessed Box—a brand new beauty box from John Paul Mitchell Systems®.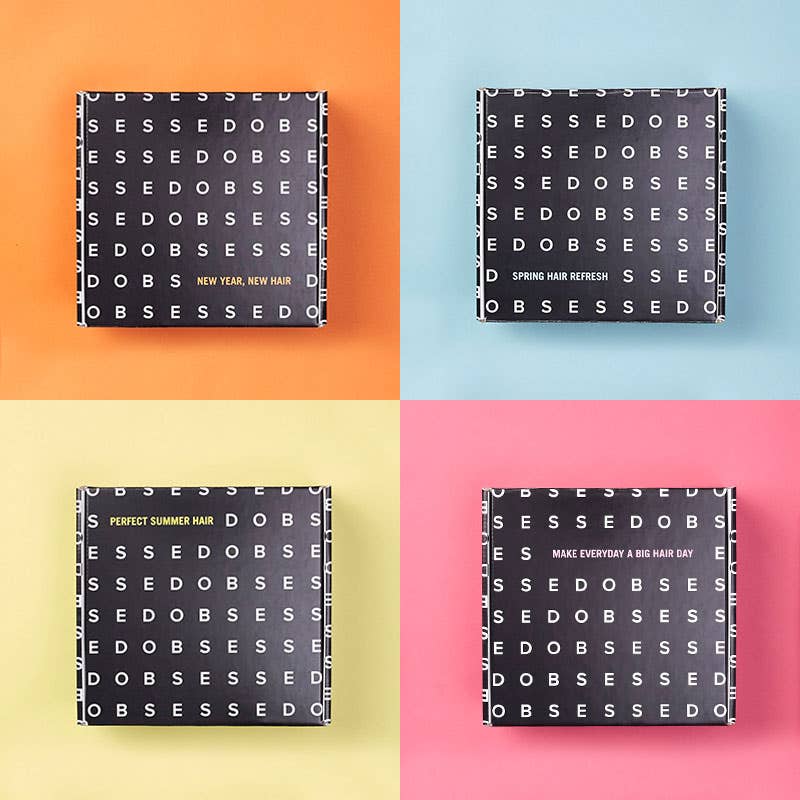 What is Obsessed by John Paul Mitchell Systems?
Specially curated by our team, the Obsessed beauty box offers a great opportunity to sample and discover new products from all of our brands—from Tea Tree to Neuro® to the famed Paul Mitchell® signature line and beyond. For only $15, you'll get a selection of our best haircare products worth up to 3x that value!

Add the Obsessed box to your cart and you'll have a selection of John Paul Mitchell Systems best offerings straight to your door (with free shipping!). A new sampler box will be offered seasonally—four times per year.

Plus, unlike other beauty boxes, the Obsessed Box comes with no strings attached. Pick and choose which boxes you want without a recurring commitment. Each seasonal box is truly limited edition, though, so get them before they sell out.
What's in each box?
Five travel-size and mini versions of the best hair care and hair styling products from John Paul Mitchell Systems
Exclusive pro tips that'll help you get the most out of your new beauty box
+ A very special offer—you'll want to put it towards replenishing your new faves
Want a peek inside?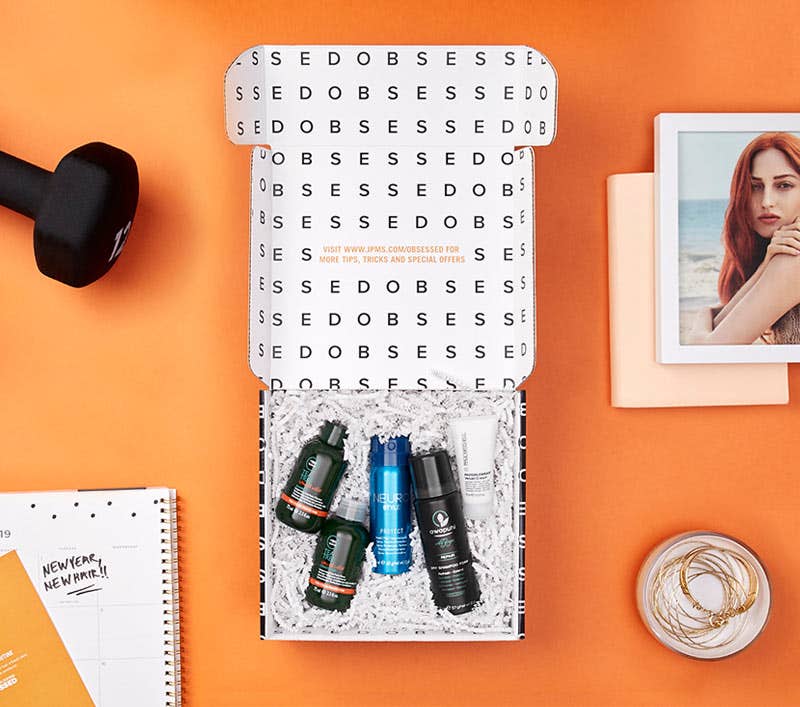 What's inside the best new beauty box? Each box will contain top seasonal picks. Curious what our inaugural sample box contains? Lucky for you, we're letting you peek inside. In our winter Revamp Your Routine Obsessed Box, you'll find:
Tea Tree Special Color Shampoo + Conditioner
The latest offerings from Tea Tree, Tea Tree Special Color Shampoo and Conditioner offer a color-safe take on the beloved Tea Tree Special line.
Neuro™ Protect HeatCTRL® Iron Hairspray
Start the new year on the right foot and preserve your canvas each time you style with Neuro™ Protect, our go-to lightweight heat-protectant spray.
NEW! Paul Mitchell® Invisiblewear® Velvet Cream
Be among the first to use our NEW Velvet Cream from the Invisiblewear® Dream Texture collection. This lightweight styling cream is ideal for creating lived-in texture with a soft, healthy finish.
Awapuhi Wild Ginger® Dry Shampoo Foam
Preserve and prolong your hairstyle for one more day with our lightweight Awapuhi Wild Ginger® Dry Shampoo Foam.
Obsessed yet? Get your hands on the Revamp Your Routine Obsessed Box here before it sells out!
Want to learn more about Obsessed by John Paul Mitchell Systems? Get the full scoop on our new beauty sample box here.