Our Hair Stylists' Favorite Paul Mitchell® Products
Whether on the road or behind the chair at their own salons, our team of Artistic Directors have discovered tried-and-true classic product cocktails they return to time and again to prep any look. See if your perfect pairings have made the cut (with some additional commentary from those who use them the most)!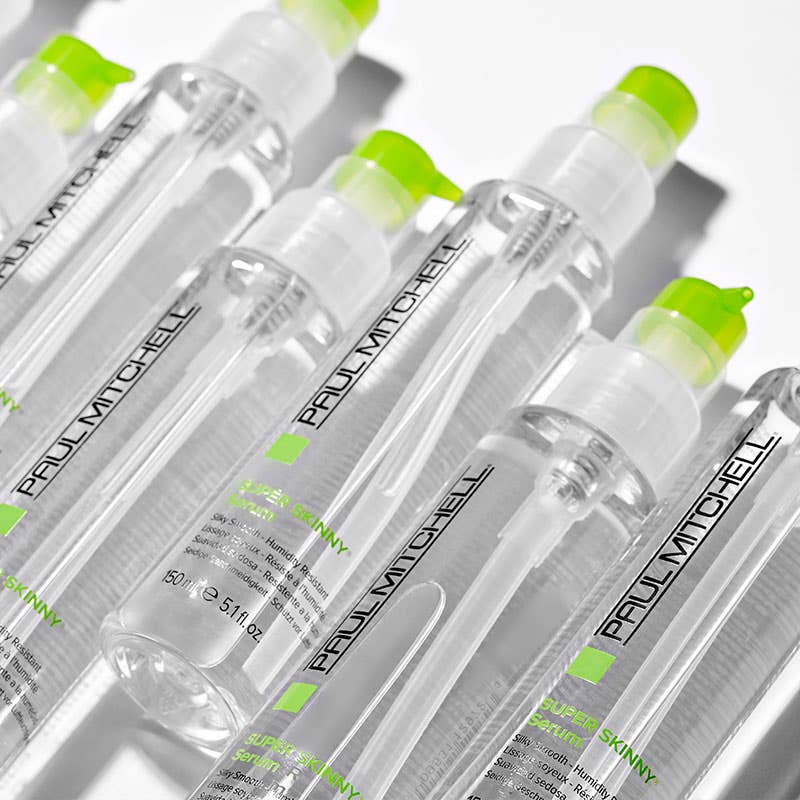 Frizz-Free Softness
Super Skinny® Serum + Sculpting Foam™
"Even though it's called Super Skinny, you're not limited to just achieving straight, skinny hair. Put this on wet or dry hair to cut down the dry time, reduce frizz and give a gorgeous polish to any texture, for any style."
– Heather Ka'anoi, Artistic Director
Show us your favorite cocktails featuring Paul Mitchell® legacy products on Instagram by tagging #pmlegacyproducts!