Ryan Richman How-To: Hollywood Waves
Create a red-carpet worthy hairstyle at home with the help of celebrity stylist Ryan Richman. Ryan is behind many of the most memorable hairstyles recently seen on Hollywood's chicest young stars–from Sarah Hyland's ("Modern Family") glamorous 2018 Oscar party look to Sadie Fink's ("Stranger Things") stunning braided style for the 2018 SAG Awards. Here, Ryan helps us break down how to create a very of-the-moment wavy hairstyle.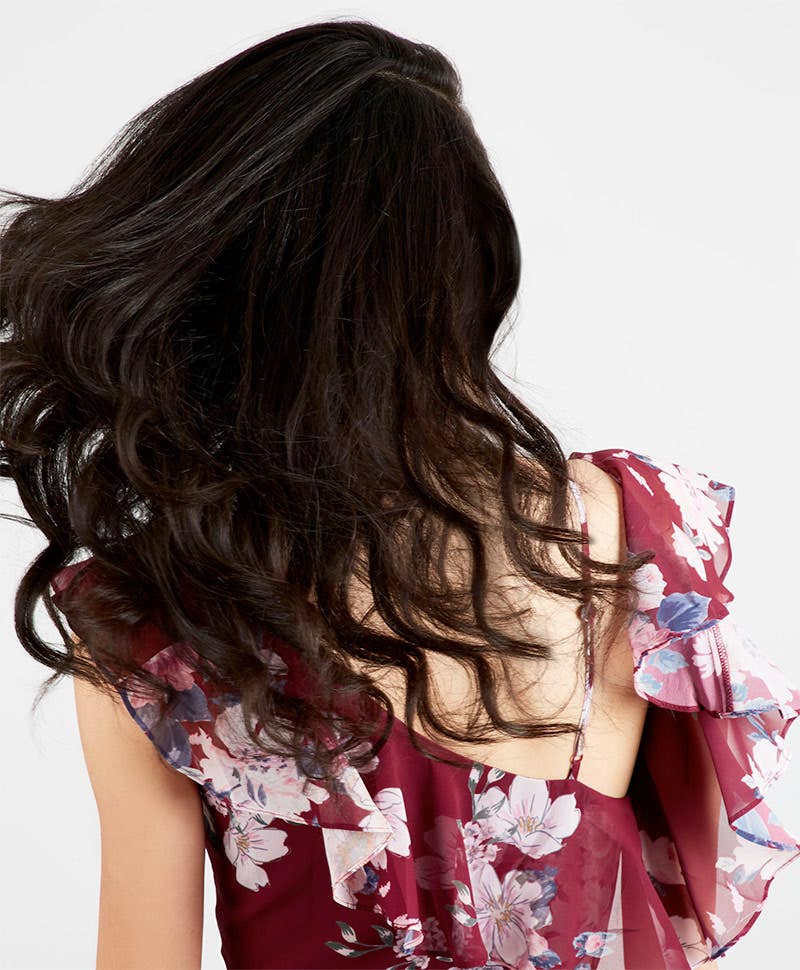 Hollywood Waves
1. Wash and condition hair with Extra-Body Shampoo and Extra-Body Conditioner.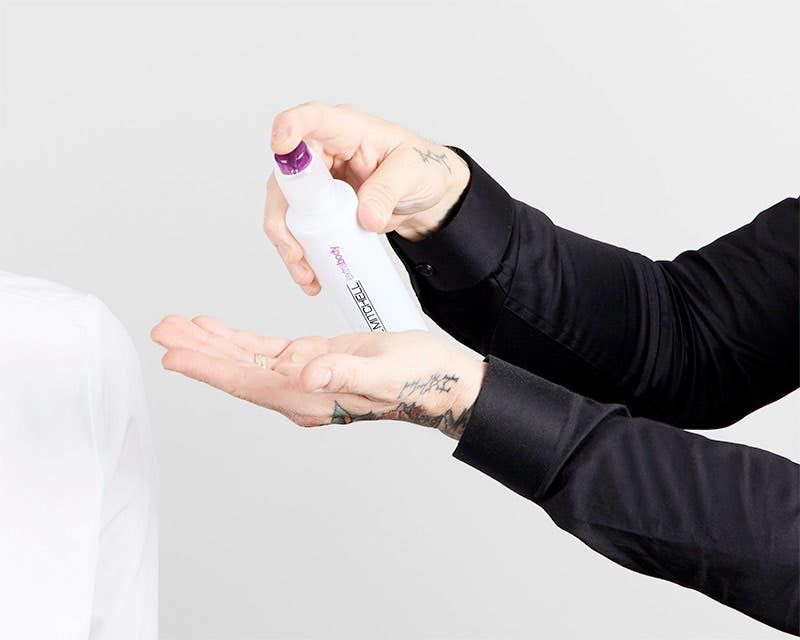 2. On damp hair, apply Extra-Body Boost to the base and Thicken Up® Styling Liquid through the ends. Focus on the base, then work your way through to ends.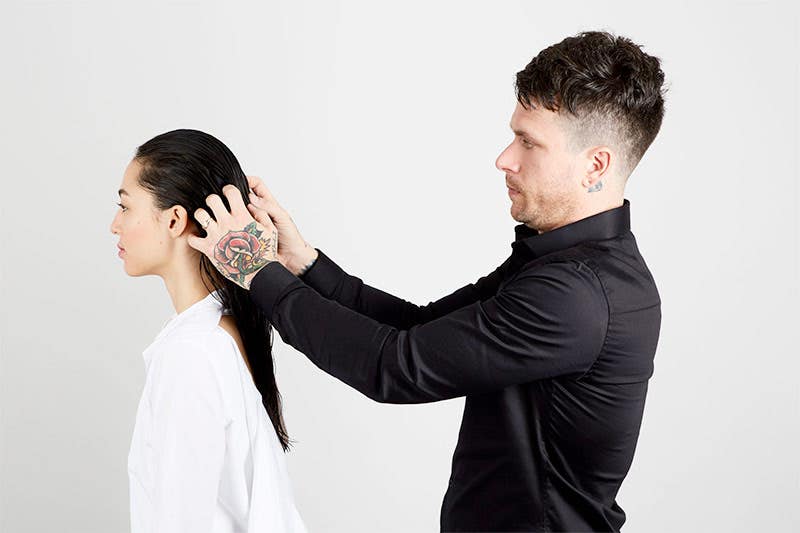 3. Remove excess moisture with the Express Ion Dry®+ Dryer, using your fingers for control.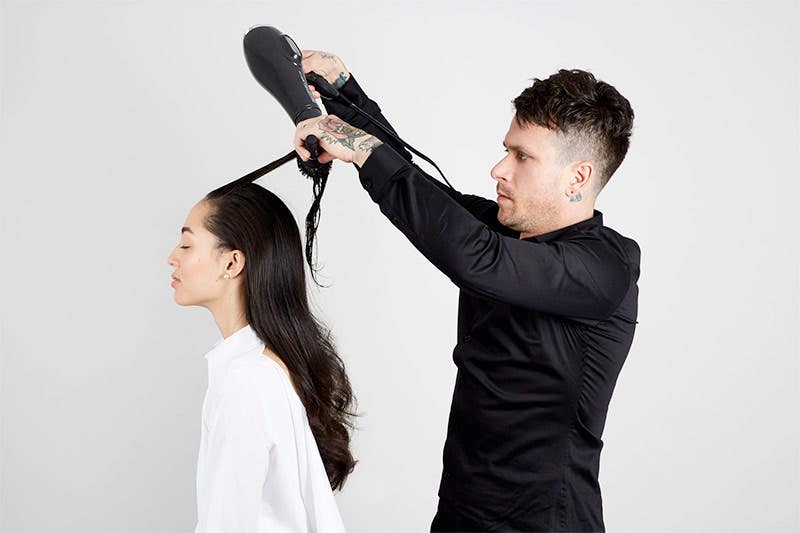 4. Then blow-dry while using the large Express Ion Round® brush. Keep each section of hair perpendicular to the head for maximum volume and lift.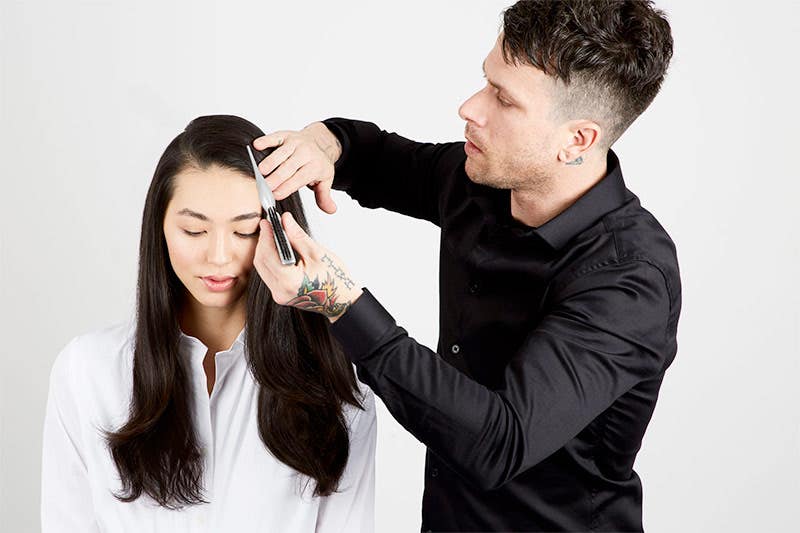 5. Once dry, create a deep side part.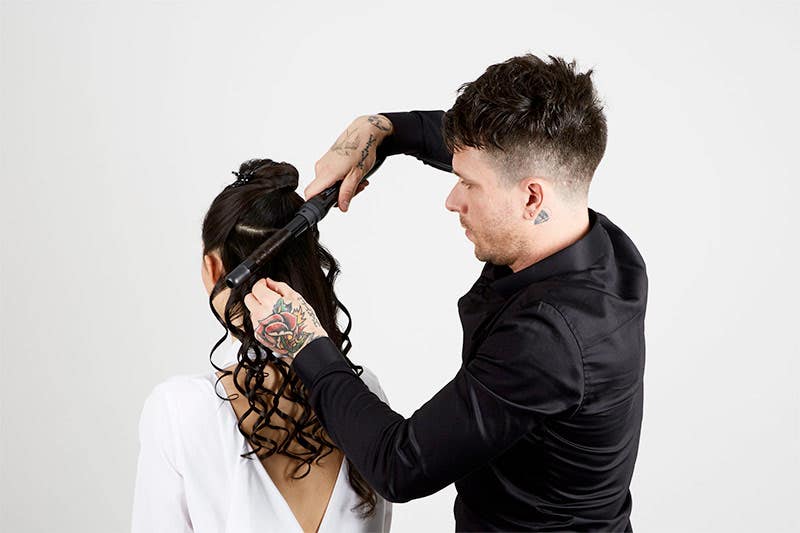 6. Wrap small sections of hair (no larger than the width of the 1" rod) around the Express Ion Unclipped 3-in-1 Curling Iron.
7. Curl hair away from face on the side where hair is parted and curl towards face where the majority of the hair is.
8. Once you reach the widest part of your head, switch the 1" rod attachment with the 1.25" styling cone attachment.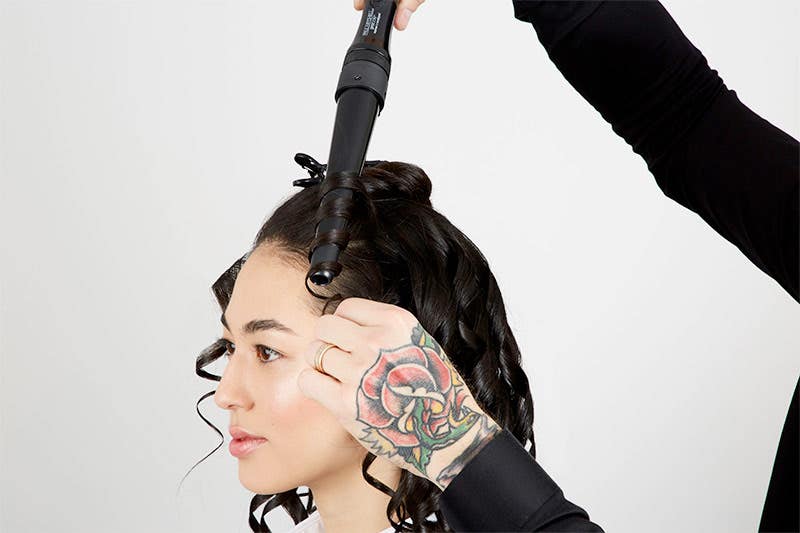 9. Focus wrapping each section towards the tip of the cone for a tighter curl.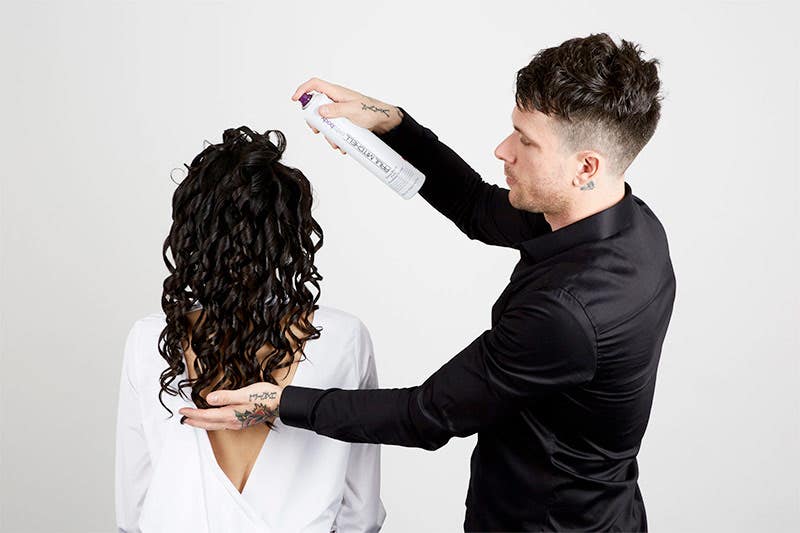 10. Once curled, mist hair with Extra-Body Firm Finishing Spray.® and allow to cool completely.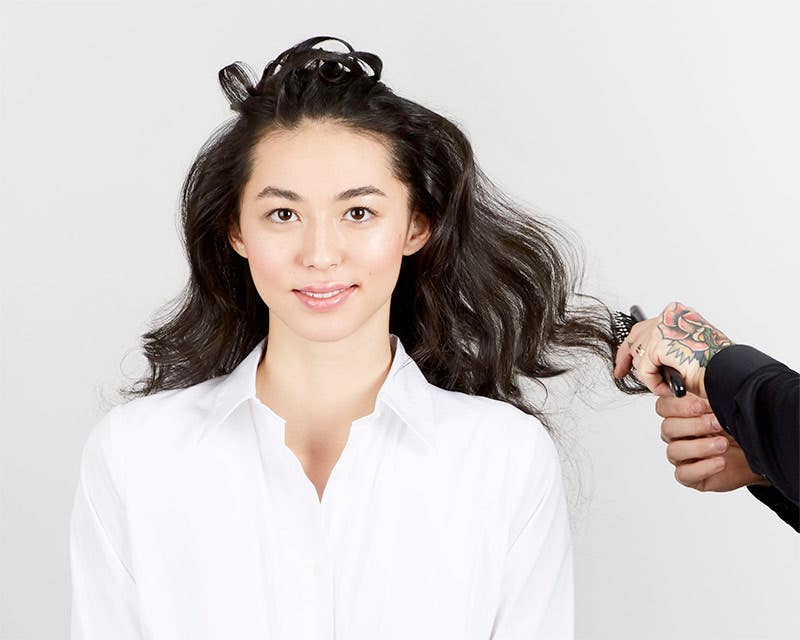 11. Starting from the bottom, brush out hair section by section, lightly backcombing with a 413 Sculpting Brush to encourage volume.
12. Brush the top section out backwards to encourage volume when hair is pushed forward.
Optional: Add a few decorative hair pins.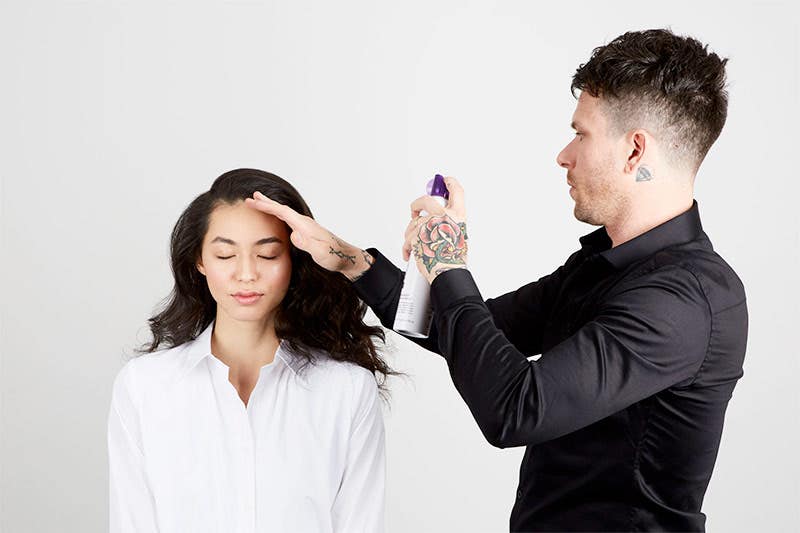 13. Finish with a light mist of Extra-Body Finishing Spray®.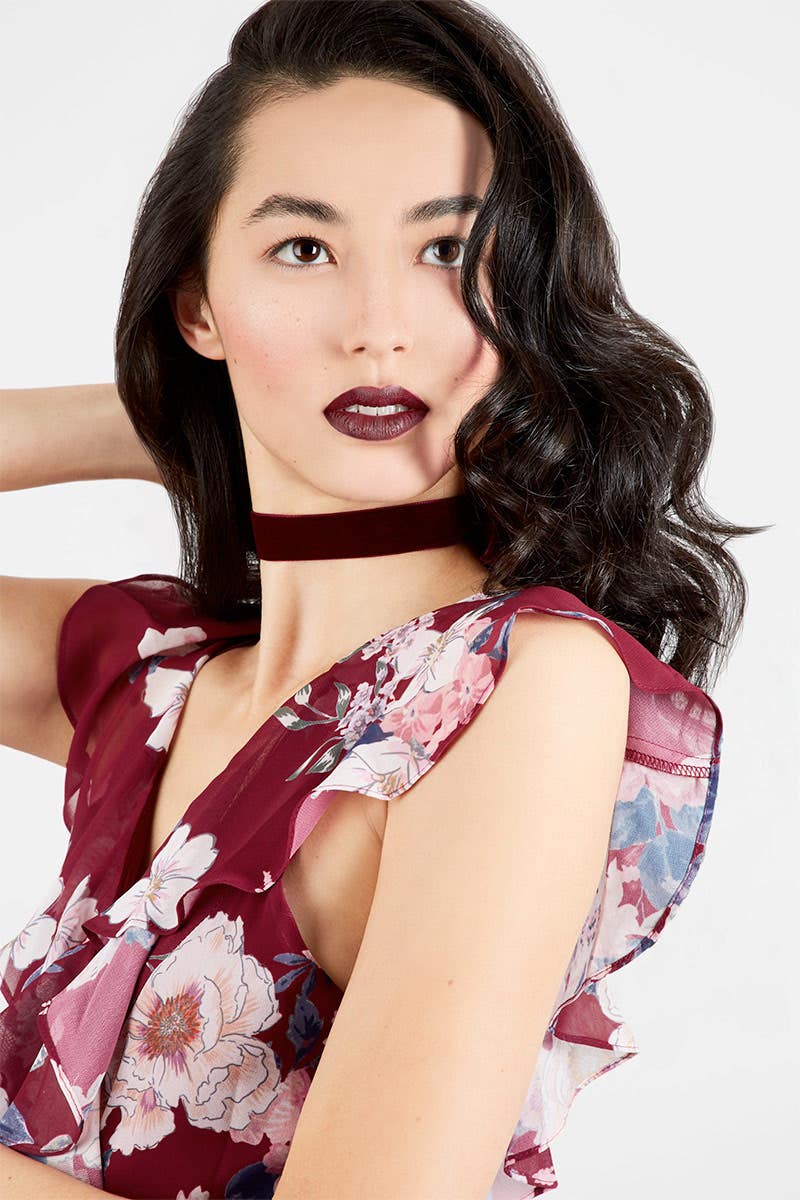 Take your stylishly curled mane out for your next big event or a weekend with friends. For more hairstyle ideas, check out Virtual Stylist for more on-trend hairstyle ideas.