Shampooing our hair is something we do on a regular basis without giving it much thought. But did you know that using the right formula is key for optimum health of your scalp and strands, and also to create a foundation for your style. Confused by all the options available? Our experts have done the dirty work for you. Use this easy guide to find the best shampoo for your hair type below.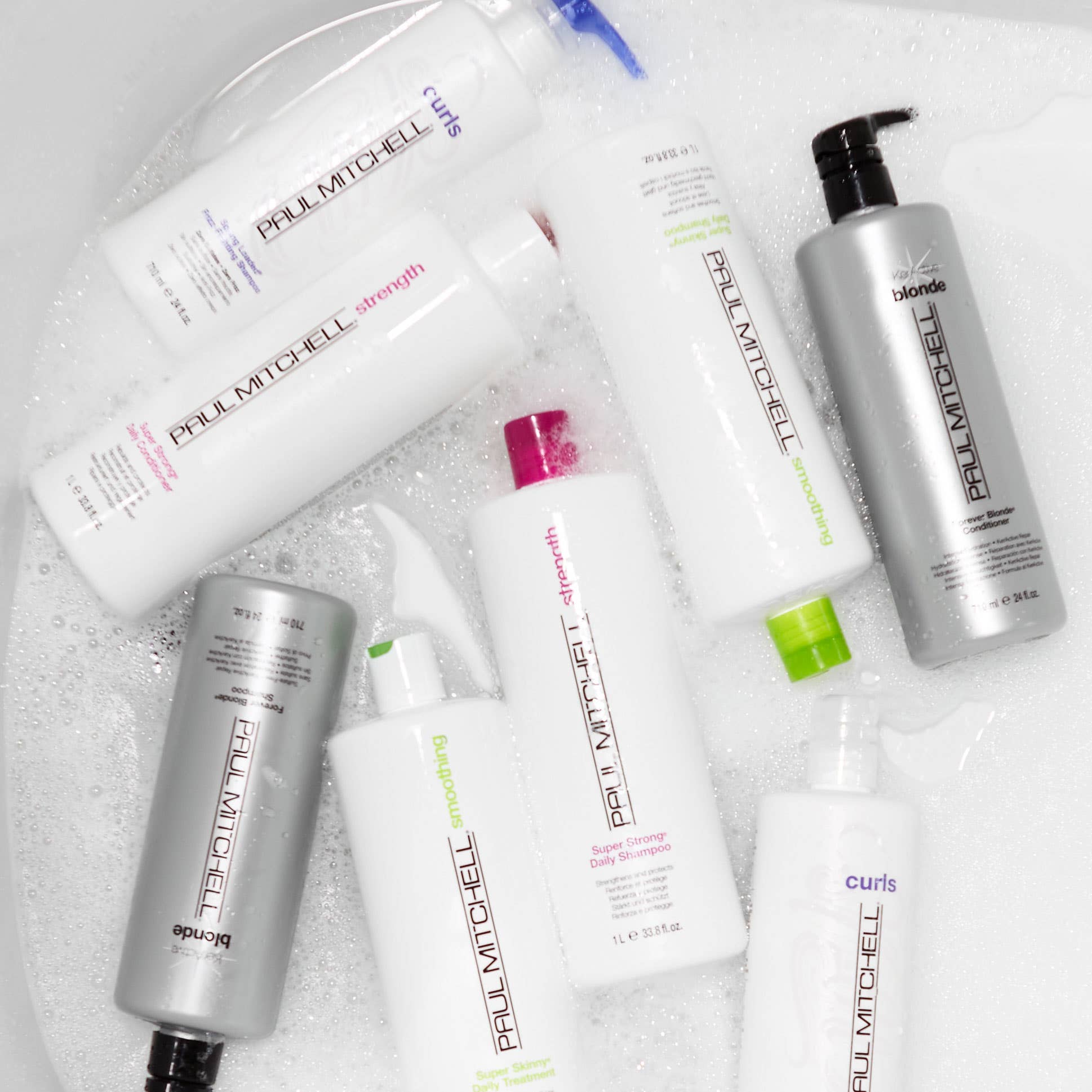 COLOR-TREATED
If you're not using a shampoo that's specifically formulated for color-treated hair, you may be rinsing your color (and your money) right down the drain. One of the best ways to maintain vibrancy and keep color from fading is by choosing a gentle cleanser like Ultimate Color Repair® Shampoo. Banish brassiness in blonde, white and silver hair by choosing a violet-tinted, color enhancing shampoo like Platinum Blonde Shampoo™.
Explore Shampoos for Color-Treated Hair.
COARSE
It's often difficult to get thick, coarse hair really clean because there's just so much of it. Opt for a clarifying formula like Shampoo Two to wash away build-up without stripping hair of much needed moisture. Because coarse hair can also suffer from breakage and split ends, it can benefit from strengthening and rebuilding ingredients found in Super Strong® Shampoo.
Explore Shampoos for Coarse Hair.
FINE
Does your fine hair fall flat no matter what you do? Your shampoo may be weighing it down. Look for lightweight formulas that contain body-boosting ingredients like Panthenol found in Extra-Body Shampoo. Or give hair extra lift at the scalp with Scalp Care Anti-Thinning Shampoo.
Explore Shampoos for Fine Hair.
CURLY
Curly hair is the trickiest of all, but you can actually get better definition and bounce simply by choosing the right shampoo. Opt for gentle formulas like Spring Loaded® Frizz-Fighting Shampoo to cleanse without roughing up the cuticle. For those looking for hydration that doesn't cause curls to go flat, try Rare Oil Volumzing Shampoo.
Explore Shampoos for Curly Hair.
STRAIGHT
Using the right shampoo for straight hair can actually cut down on your styling time. Look for ingredients that smooth the cuticle and boost shine for a smooth, sleek look. You'll find them in Super Skinny® Shampoo and MirrorSmooth® Shampoo.
Explore Shampoos for Straight Hair.
DRY
Does your hair feel more like straw than silk? Opt for moisture-rich ingredients and amino acids to deliver intense hydration and softness. Try Lavender Mint Moisturizing Shampoo™ and Rare Oil Replenishing Shampoo.
Explore Shampoos for Dry Hair.
OILY
Oily hair types need a daily clarifying shampoo like Shampoo Two® to balance the scalp and rid the hair of excess sebum. Avoid using hydrating, moisturizing or smoothing formula as they can actually stimulate oil production. You may also benefit from a dry shampoo like Dry Wash® to absorb excess oil and add volume.
Explore Shampoos for Oily Hair.
For more expert hair tips, click here.