Shop Talk: Hair Products for Thinning Hair
Thinning hair just reading it makes you feel a little uncomfortable, huh? We get it. And so does Paul Mitchell® stylist Chris Hogg. Here's his take on guests coming to terms with their thinning hair and what products he recommends so you fellas can still have a good hair day.
Hair is our crowning glory, a symbol of our youth. For men around the world, it's an expression of our confidence and personal style. Hair loss isn't something I've encountered yet, but that doesn't mean I haven't questioned it before! You find yourself in front of the mirror asking questions like, "Does this feel thinner than this?" and comparing different sections of hair.
I definitely have friends and family members who suffer from hair loss. It's a very sensitive subject for men, but it should be addressed. I've had clients open up to me about their thinning hair and here are some of the products I recommend:
I've been trying this new collection on a few of my clients. I'm getting very positive feedback and I'm noticing a change in their hair by the end of the first month! This is my go-to product for getting a thicker look on a short-hair style. Apply a small amount to towel-dried hair and style as desired.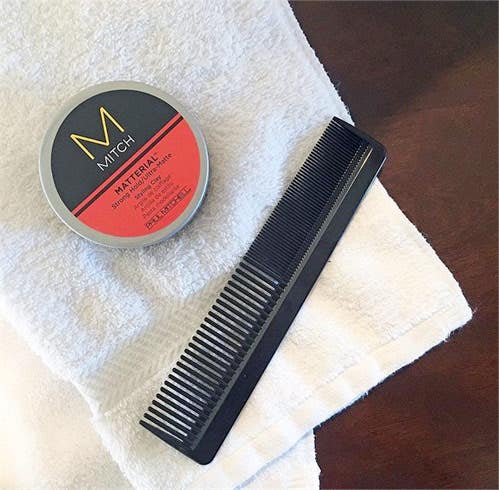 Not afraid of product? Here's my cocktail for thinning hair:
Lemon Sage Thickening Spray® at the roots
Awapuhi Wild Ginger® HydroCream Whip® (approximately golf ball sized)
MarulaOil Rare Oil Style Extending Primer
Blow-dry as desired.
Add a little Dry Wash®.
Blow-dry again.
Detail and highlight areas with Tea Tree Shaping Cream™.
No matter what, your hair is always going to look better when it has some product in it. But you do need to pick products that accentuate your hair texture. For thinning hair, stick with a matte product. Anything with shine will create more separation and make the scalp more visible.
Thanks for these great product recommendations, Chris!