We're Answering Your Top Men's Grooming Questions
What is a pomade? What exactly does a beard lotion do? If you're among the well-meaning hair care novices, who walk down the grooming aisle and leave with an all-purpose styler and more questions than answers, you're not alone. Good news: Team John Paul Mitchell Systems® is ready to help. In honor of the launch of MVRCK™ by MITCH®, our new line of barbering products, we're answering your most pressing men's grooming questions. Armed with your newfound product knowledge, you'll be able to sift through the labyrinth of sprays, gels and lotions to finally find the hair, shave and beard products that are right for you.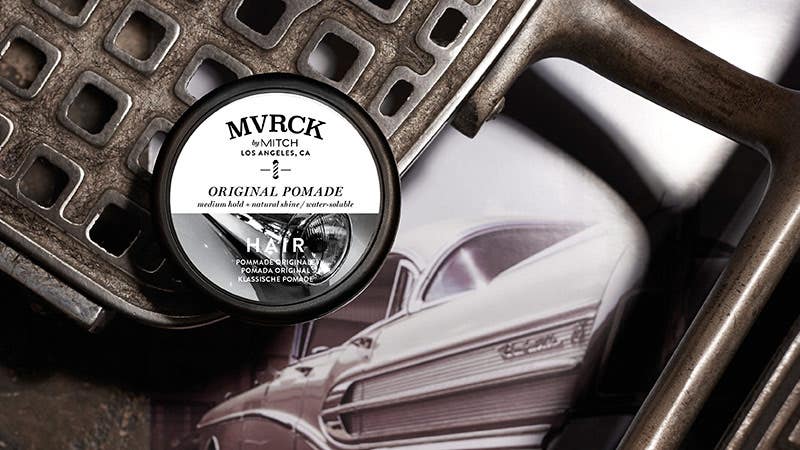 What exactly is a pomade? And, how do I use a pomade properly?
Long hair, short hair, curly hair—while pomades are an optimal styler for shorter hair, they're great for all hair lengths. A pomade is a truly versatile styling aid. From polished slicked back styles, to pompadours and spikey, undone looks, our Original Pomade is ready to lob you an assist when it comes to completing your go-to daily look. Wondering how much pomade to use at once? When styling, less is more. Start off with a small amount of pomade—you can always add more later—and work it evenly throughout your hair. Then, style as desired. You can find some style inspiration here.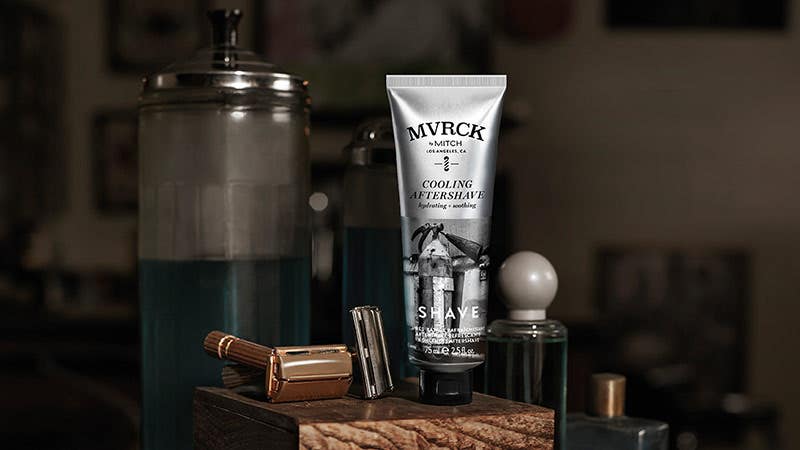 Why should I use aftershave? And, when is the right time to apply aftershave?
When it comes to aftershave, it may seem like everyone else knows the drill. But these are fair questions to ask and ones that—you'll find comfort in this—many other guys are searching for answers to as well. So, what exactly does an aftershave do? As the name suggests and you have probably figured out, an aftershave is designed to be applied after you shave. Once you are done shaving, rinse your face with cold water. This is important. It will ensure that your face is clean and help close your pores—minimizing any dreaded aftershave burning. (An aftershave is designed to soothe, after all.) Then, put a small amount of aftershave in your palms and rub it evenly within them. Very delicately, apply it to your face, working downward. A good aftershave, like our antioxidant-rich Cooling Aftershave, will soothe your freshly shaven face and keep it feeling hydrated. Formulated with barley seed extract, ours also helps minimize the appearance of razor bumps.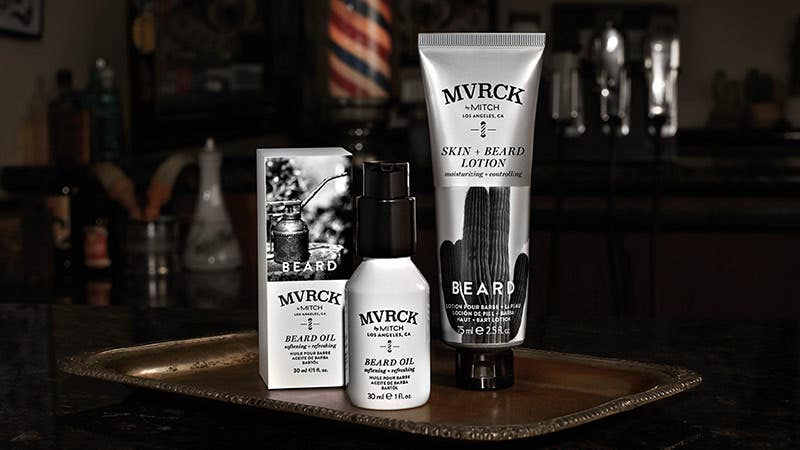 What does a beard lotion do? And, when do I use a beard lotion?
Dry skin is never fun to deal with. And, the skin beneath a beard can easily become dry and neglected. A nourishing and conditioning lotion, like our Skin + Beard Lotion, will help ensure that your face is properly moisturized and feeling great. It's also great for taming an unruly beard. Depending on your hair type, our Beard Oil may be a better option. For thinner facial hair and lighter hydration, a beard oil is an ideal moisturizing choice.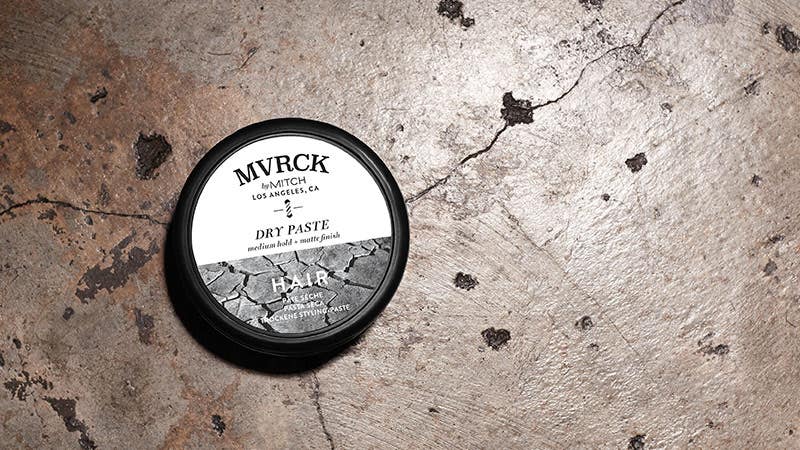 And, when would I use a dry paste?
Designed to produce lightweight texture that doesn't flake, our Dry Paste is great for creating cool, undone and lived-in looking hairstyles. With its matte finish, dry paste can be a better styling option for those sweat-inducing summer months or regularly oil-prone hair that may not need added sheen. But it's a great grooming staple all year round.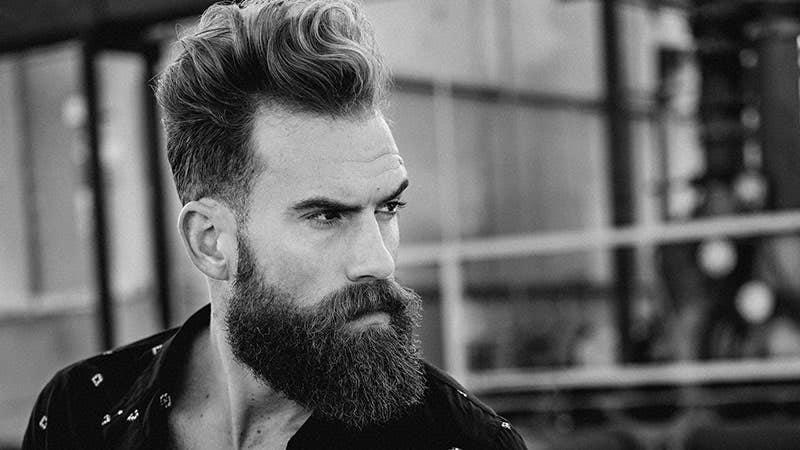 I'm thinking of growing out a beard. What haircuts look good with a beard?
We congratulate you on your new adventure. Your ideal beard or haircut depends on a number of factors, including your hair type and face shape. Lucky for you, the MVRCK Barber Team put together some fresh beard and hair pairings for your inspiration. As a general rule, you won't want to pair hair and a beard of the same length together.
Got other questions? Find more men's styling tips here and follow @MVRCKBarbering for a daily dose of knowledge and inspiration.