When Intelligent and Innovative Styling Collide: Introducing Neuro Angle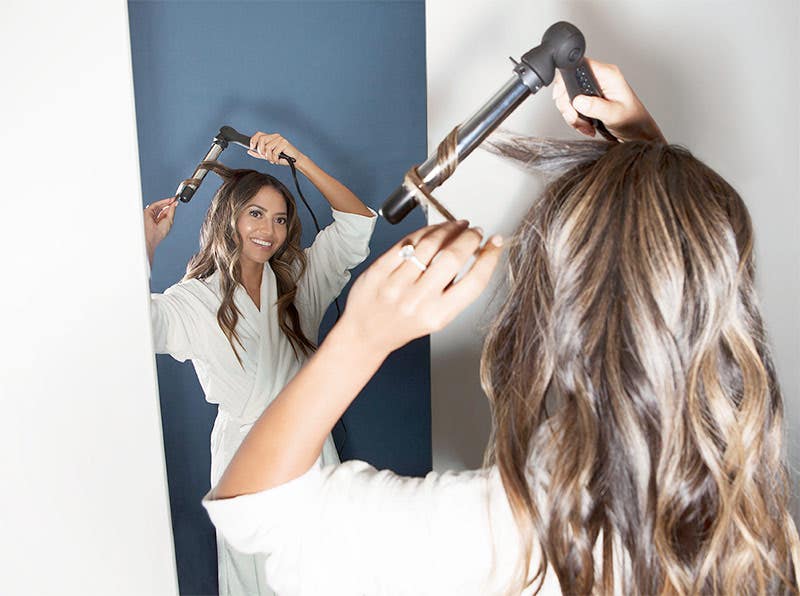 Let's be honest, it's a bit challenging for some (if not most of us) to perfect curls with a clipless curling wand. Yet, the curls they make are beautiful, lasting and so very enviable. We know you've read the fashion magazines, watched, like, a gazillion tutorials and had your stylist show you how to hold your arm in just the right place (not once, but three times) and still–you struggle with mastering this wand. We want you to know, we heard you.
Today, we'd like to introduce you to the Neuro® Angle Rod, the patent-pending adjustable technology that helps you construct the perfect curls and waves. With one click, this sleek, unclipped rod angles from 90 to 180 degrees, helping you create the style you crave with ease. No more shoulder hyperextension or contorted facial expressions as try to create the perfect curl. Simply click this innovative rod into one of four positions and find the one that works best for you! (Also comes in two different sizes). See the tutorial below:

Finally! An iron that doesn't compromise functionality and still has all the same benefits of our Neuro line. Ready to flex your style? Choose between the Neuro® Angle Rod 1″ for killer beach waves and the Neuro® Angle Cone 1.25″ for more natural-looking curls.