Hair Product Mixology with Awapuhi Wild Ginger®
Our in-house team of experts is sharing their favorite Awapuhi Wild Ginger® product cocktails to style air-dried curls and get the ultimate beach waves.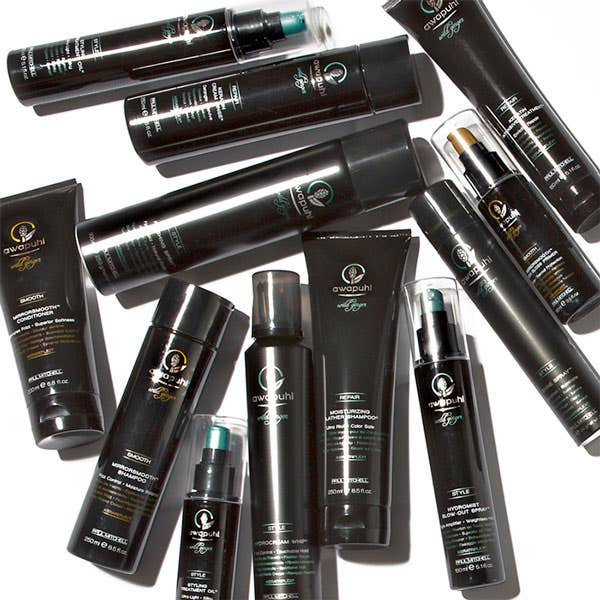 Perfectly Loose Curls
Lather and rinse with MirrorSmooth® Shampoo and Conditioner. Prep hair with 2-3 pumps of MirrorSmooth® High Gloss Primer and HydroCream Whip®, working from mid-shaft to ends and then again from roots to ends. Twirl approximately 1" sections around your finger and diffuse. (PRO TIP: For extra volume, apply Texturizing Sea Spray® on the finished look.)
Ultimate Beach Waves
Lather and rinse with Moisturizing Lather Shampoo® and Keratin Cream Rinse®. Prep hair with MirrorSmooth® High Gloss Primer. Apply Texturizing Sea Spray® from roots to ends. Braid hair: big braids for looser waves, small braids for more of a crimped style. (PRO TIP: Avoid using too tight of a hair tie. This will leave a dent in your waves.) Once hair is dry, undo the braids and apply a quarter-sized amount of HydroCream Whip® to lift and break up the sections.
Awapuhi Wild Ginger is a fan-favorite for a reason! Show us your curls and waves on Instagram: just don't forget to tag us @PaulMitchell. To get all the deets on Awapuhi Wild Ginger, click here.