How-To: Co-Wash + Use The LOC Method for Curls and Natural Hair
There's been a lot of talk about co-washing and the LOC Method lately. What exactly are they and who should use them? Here, we break down those questions and more to tell you everything you need to know about the routine everyone with curls and natural hair should be using.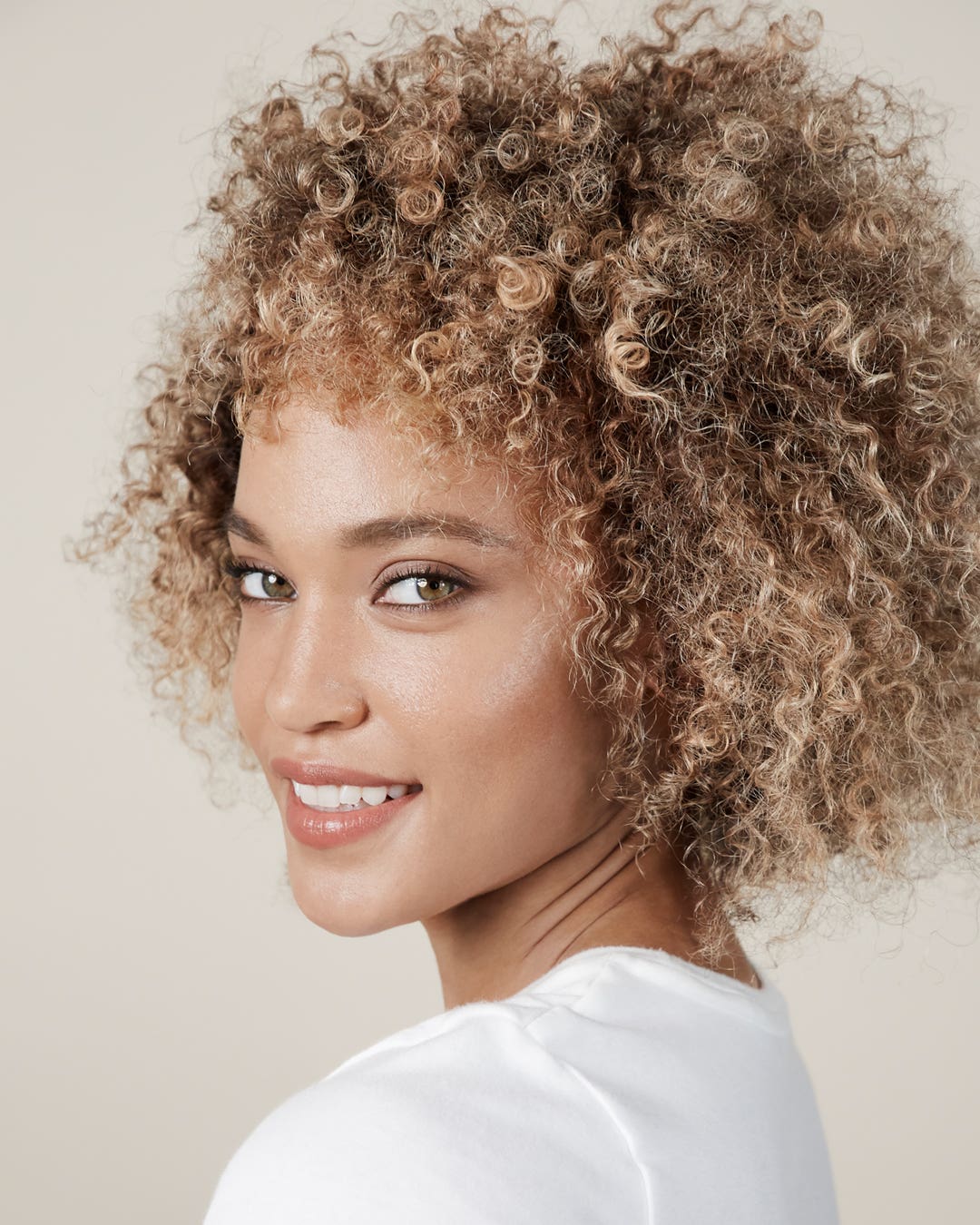 What Is Co-Washing?
Co-washing is short for "conditioner-only washing." Ideal for coarse, curly and dry hair, it involves using a cowash, also known as a cleansing conditioner, in between a regular shampoo routine. Shampooing wavy, curly or coily hair can be very drying and/or damaging to the curl formation. Using a cowash in place of shampoo once or twice a week results in softer, more manageable hair.
Can You Use A Regular Conditioner To Co-Wash?
In the past, many people did and still do. However, using a regular conditioner doesn't cleanse the hair and can lead to unwanted build-up. It's important to use a product that's made specifically for co-washing like Tea Tree Lavender Mint Moisturizing Cowash. The creamy, non-lathering formula gently cleanses the scalp while helping to replenish essential moisture. It helps detangle, fight frizz and add shine while locking in natural oils.
How Do You Co-Wash?
First detangle your hair, then completely saturate and wet your hair. Apply Moisturizing Cowash just like you would apply a shampoo or conditioner. Massage a generous amount of cowash onto wet hair and scalp. Rinse well. Style as usual.
How Often Should You Co-Wash?
Co-washing is most effective when used in between your regular shampoo routine. For best results, alternate once a week with your favorite Tea Tree shampoo. However, cowashes are so gentle and moisturizing, "daily wash" lovers can use them as often as they want, in between their routine shampooing.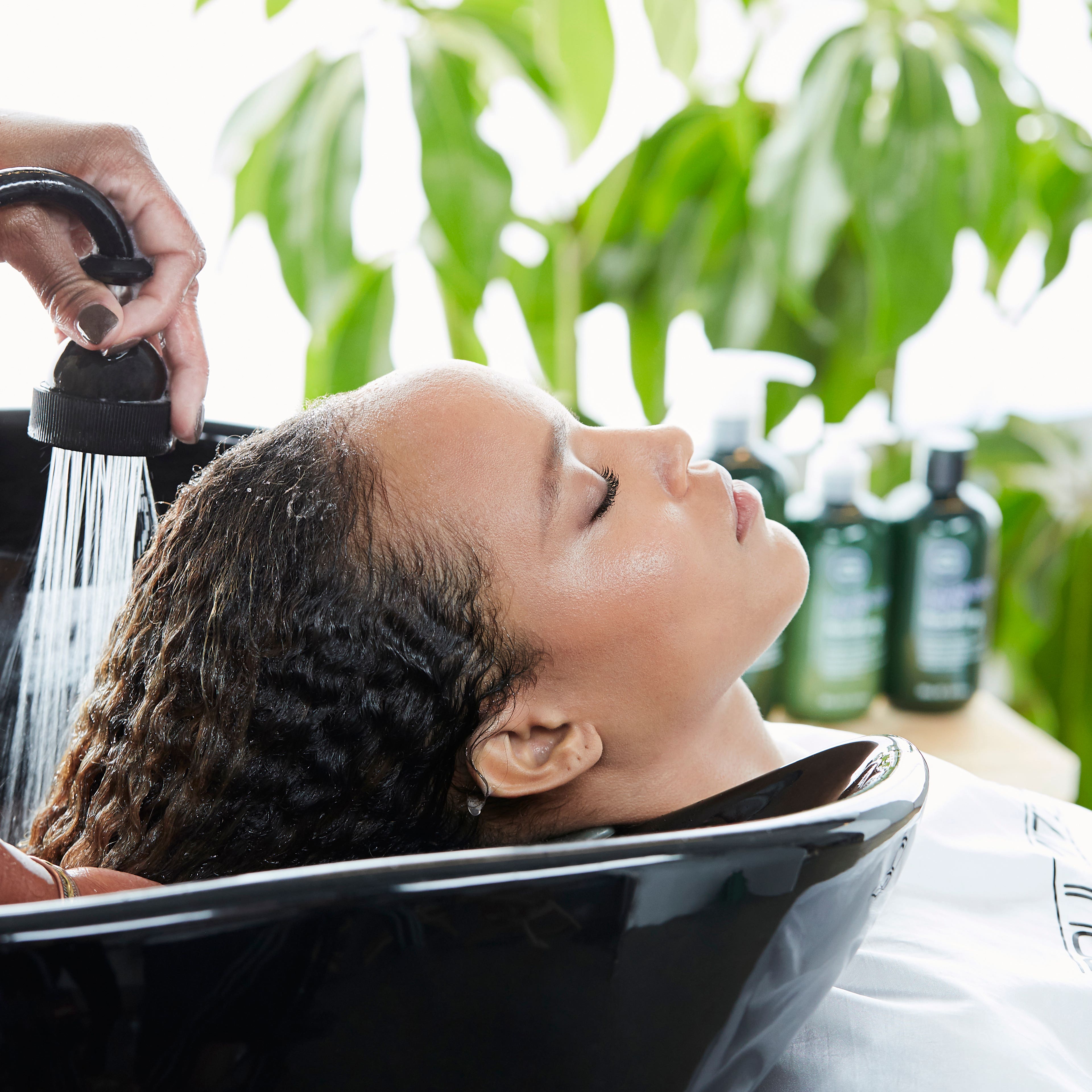 When Would You Choose To Use A Cowash Versus A Regular Shampoo?
It doesn't have to be either/or. A cowash is a wonderful asset to use in addition to the other Tea Tree shampoos. Using both can make a complete shampoo regimen. The cowash gives you conditioning and hydrating elements with a very gentle cleanse to your scalp in between the deep hair cleanses of your regular Tea Tree shampoo. If you deep cleanse with Lavender Mint, Tea Tree Special or Lemon Sage shampoos weekly, the cowash can be partnered in between to gently cleanse the scalp and nourish dry, coarse or textured hair for easier management. It can also allow you to space out time in between your deep cleanse. If you are currently deep cleansing once a week, you could now possibly do so bi-weekly by using a cowash in between.
What Is The LOC Method?
It is a product layering technique that helps curls retain moisture. While the amount of product used should be customized to fit the needs of hair, the order of application always stays the same. We didn't invent this method, but it's great to know that the Lavender Mint products in our Tea Tree brand has all of the products needed to accommodate this method.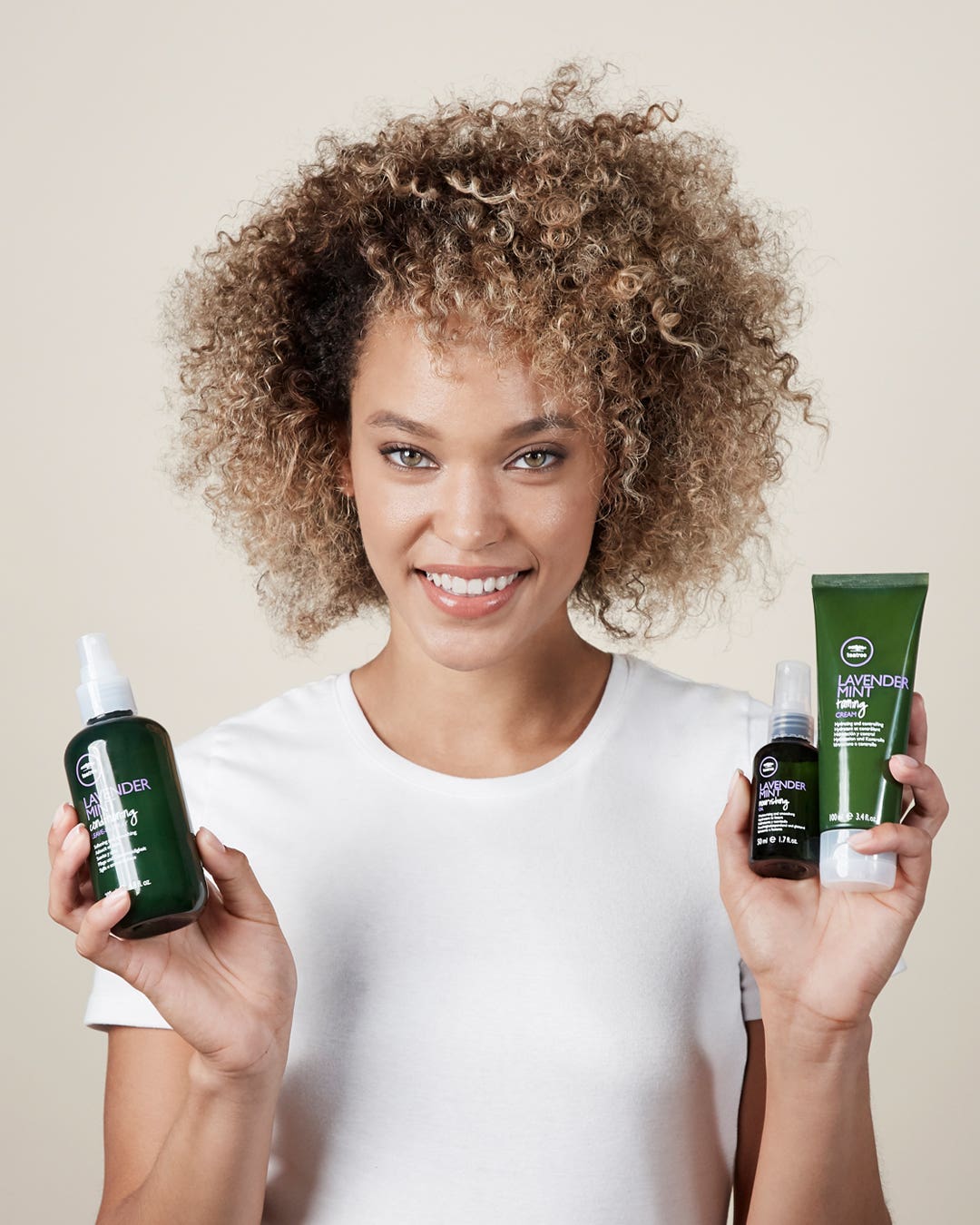 What Does LOC Stand For?
What Are The Benefits Of The LOC Method?
The leave-in conditioner provides moisture to dry, parched curls, and the oil and cream help lock it in. If done properly, it can help a curlfriend to go longer periods without having to add more moisture.
How Do You Do The LOC Method?
After cleansing the hair, detangle and separate the hair into four sections. Start by applying the leave-in conditioner, followed by the oil and the cream to each section. There is no one-size-fits-all amount for each product. Customize it to fit the hydration needs of your hair. Repeat this application throughout hair.
Find more information on how to care for coarse, curly and dry hair here.