Hair Product Mixology with MITCH®
It's easy for anyone to get stuck in a styling rut. But it's especially easy for men. They know they like a certain product and they know to use a certain amount. Bing, bang, done.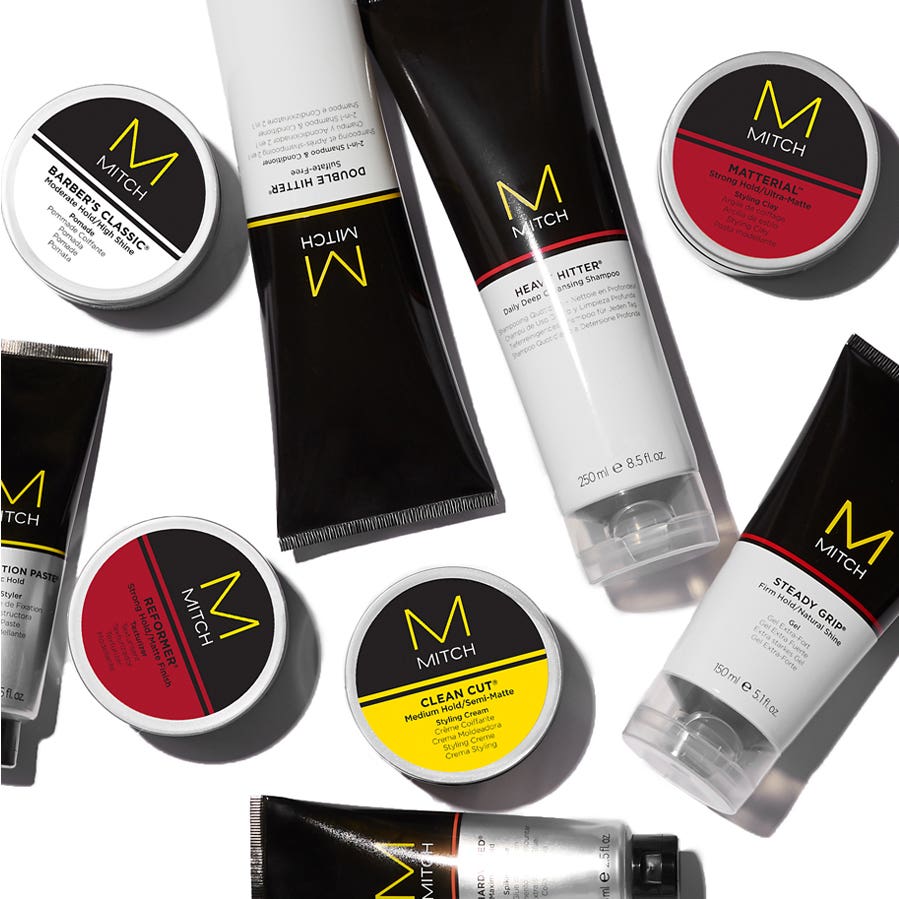 We reached out to John Mosley, a barber and men's grooming educator, for some inspiration. Busy doesn't even begin to describe this guy. Not only is he the official barber of the Colorado Rockies (!), he travels all over the country to teach barbering students a thing or two all while he holds down a shop in Southern California.
Here are his favorite MITCH® mixes:
Construction Paste® + Clean Cut®
This mix is perfect for a guy with medium texture. If you use a blow-dryer to get your style, use these two products to style.
This one goes out to the short-haired fellas. This combo will give you the best of both worlds: hold and shine.
And for the twist at the end, we throw in a Paul Mitchell® product ! These are great for the guy who doesn't want his look to move at all. Like #FreezeTag status. This mix will give you a clean, slicked back look.
Big thanks to John Mosley for sharing his expertise with us. If you want to shop this blog post, just click on any of the products mentioned above. And happy styling!