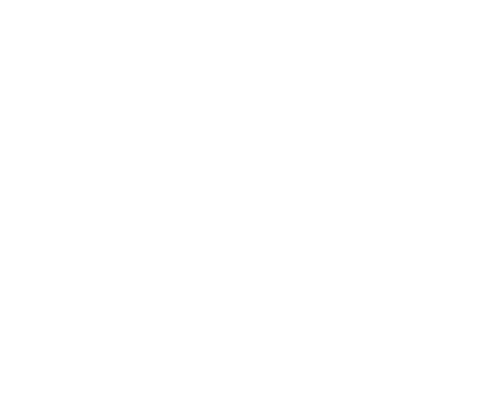 PLANT A TREE,
CHANGE THE WORLD
Help Tea Tree and Reforest'Action meet our goal by planting a free tree and spreading the message on social media with the hashtag #OneMillionWithTeaTree.
Plant Your Free Tree with Code TEATREE2020
PLANTING JUST ONE TREE CREATES:

An offset of 360 miles' worth of CO2 from cars

4 months of oxygen 3 animal habitats

1 hour of work for a local farmer

Our Commitment
Continuing our partnership with Reforest'Action, Tea Tree has made a commitment to plant one million trees by the end of 2022 with the goal to:
Offset 359,773,920 miles worth of CO2 from cars
Support reforestation projects in Peru and Haiti
Benefit local communities through additional revenue sources
Protect soil from depletion and erosion caused by deforestation
Educate children on the importance of trees and the environment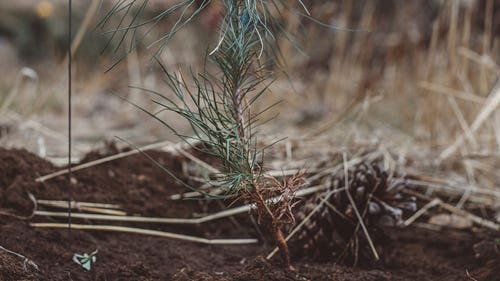 Fighting Climate Change with Trees
Deforestation is the cause of approximately 15% of greenhouse gas emissions. Over the course of their lifespans, the trees we plant will remove 150,000 tons of CO2 from the atmosphere.
Trees Where They're Needed Most
We are planting trees in these two areas:

Peru
San Martin Province
Home to many plant and animal species, this region has suffered massive deforestation of tropical forests and wetlands.

Haiti
Lavial, Jacmel Valley
This has become one of the world's most deforested countries due to production of charcoal, soil erosion and worsening drought conditions.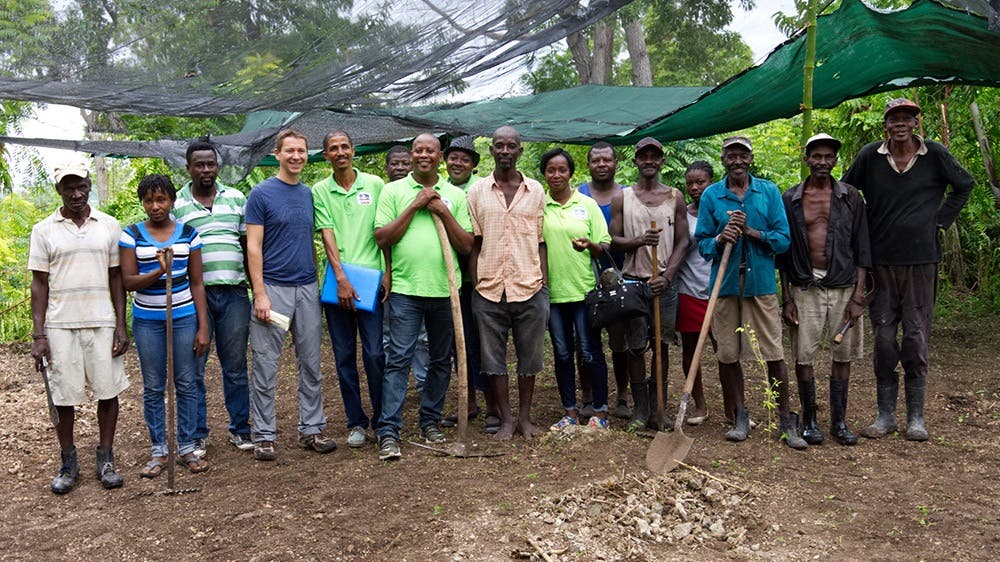 Healing the Earth, Helping People
Reforest'Action works closely with a local research institute in Peru to empower farmers to use their ancestral knowledge to help cultivate new tree growth. They have chosen to plant a variety of trees including Mayan walnut, lemon, capirona, bolaina, mahogany cedar, hevea and bamboo, that will bring many benefits to the local communities.
In Haiti, Reforest'Action is committed to planting cashew nut trees on plots owned by local farmers. Its seed is used in many ways by local communities: in the manufacture of many confectionery and pastry products and to prepare cashew nut butter. This project will provide additional income and food to 1,500 families.
PLANTING TREES IN PERU
Lemon trees will allow farmers to feed themselves on the fruits produced and sell them on the markets
Capirona and bolaina trees will be used to produce construction wood
Mahogany cedar will help restore the original forest of the Cordillera Escalera, a portion of the Amazonian forest
Hevea will allow the production of natural rubber found in many everyday objects
Bamboo will be used to protect river banks and other areas that may be flooded or subject to landslides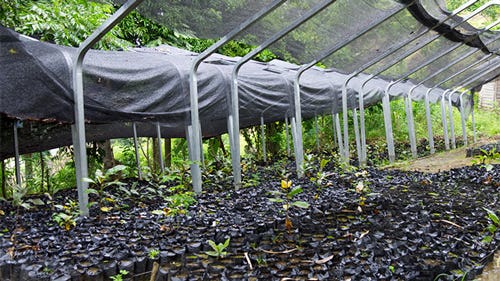 PLANTING TREES IN HAITI
Cashew trees will help restore the forest cover, which has suffered massive loss due to the production of charcoal (the population's main energy source)
In addition to helping with reforestation, the cashew tree also serves as a source of income diversification through cashew nut, cashew apple and cashew wood production