Making Every Day Earth Day with Tea Tree Hair Care
Long before it was a mainstream movement, John Paul Mitchell Systems® co-founders John Paul DeJoria and Paul Mitchell took steps to make our company environmentally friendly. Among their earliest initiatives: founding a solar-powered farm in Hawaii to sustainably source all of the awapuhi used in JPMS™ products. To this day, John Paul Mitchell Systems®—and the Tea Tree brand in particular—is committed to honoring Paul Mitchell's legacy through initiatives dedicated to giving back to the planet and creating a more sustainable workplace. From participating in reforestation efforts across the globe, adopting the most current green practices in packaging and finding new ways to go green in our corporate offices, here are just a few of the ways that your favorite Tea Tree Special Shampoo is helping make a positive environmental impact.
Keeping Our Offices and Facilities Green
When Paul Mitchell and John Paul DeJoria founded the famous self-sustaining and solar powered awapuhi farm in Hawaii, they set the pace for our company's eco-conscious future. From office-wide recycling programs, carpool and public transportation incentives for employees, to the 1000+ solar panels on the roof of our global distribution center in Santa Clarita, California—which provide over 80% of the energy needed to run the facility during business hours—we're always finding new ways to go green in our corporate offices.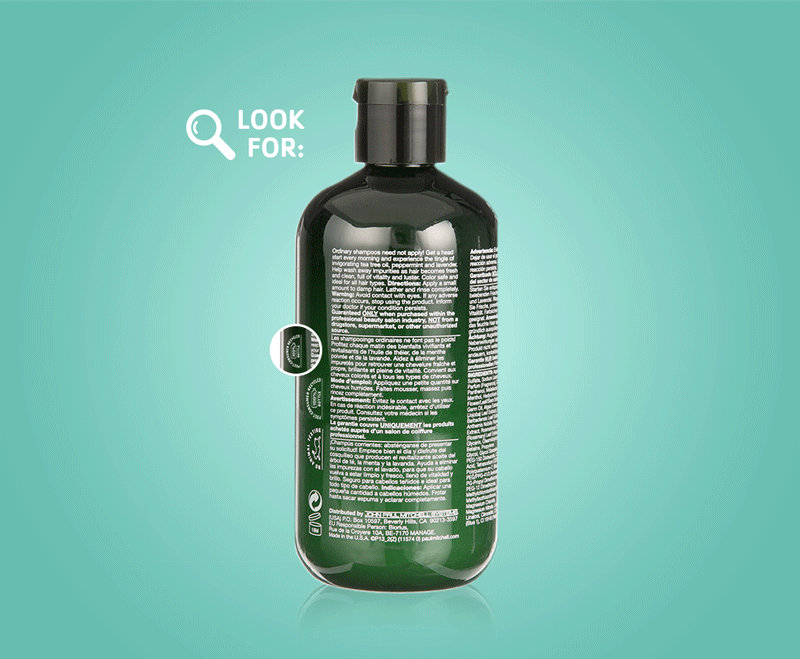 Greener Bottles, Tubes and Pucks for Tea Tree
We've taken our commitment to reducing, reusing, repurposing and recycling up a notch. We already use recyclable and/or post-consumer recycled (or PCR) material in all of our paper-based packaging, and we're reducing our use of virgin plastic by transitioning to post-consumer recycled packaging for all bottles, tubes and pucks by 2025!* What is PCR plastic? It's made from plastic that already exists. Recycling and reprocessing existing plastics not only helps minimize waste, but it also uses less energy and fossil fuels than creating new plastics, making it an option you can feel really good about stocking in your shower.
*To roll out over 2020-2021
Contributing to a Cleaner, More Beautiful Future with Green Circle Salons
When we talk about the number of sustainable Tea Tree Salons that are stationed throughout the country, we glow like proud parents. We're passionate partners of Green Circle Salons, and their mission to help hairdressers reduce waste and contribute to a cleaner future. When a salon becomes a certified sustainable salon through Green Circle Salons, they're signing up to recycle and repurpose waste—like hair clippings and used foils—to prevent them from ending up in landfills. Green Circle Salons will also work with them to identify new ways to save resources in their salon, including ways to cut down energy and water consumption.
Making a Difference with #OneMillionWithTeaTree
Since 2014, Tea Tree has been a proud supporter of Reforest'Action and their mission to green the globe. The largest digital community of tree planters, Reforest'Action works to plant trees in areas where reforestation is needed most. We recently renewed our commitment to Reforest'Action in a BIG way: This year we've committed to plant one million trees by the end of 2022. Planting just one tree makes a huge impact. One tree can create:
1 hour of work for a local farmer
3 animal habitats
4 months of oxygen
An offset of 360 miles' worth of CO2 from cars
Want to join us in making an impact? Learn how you can plant a free tree
here.
Show us how you celebrate Earth Month with Tea Tree by tagging @teatreehaircare + #OneMillionWithTeaTree on Instagram. And, learn more about how you can join us in our environmentally conscious efforts here.